By: Otaiba Ahsan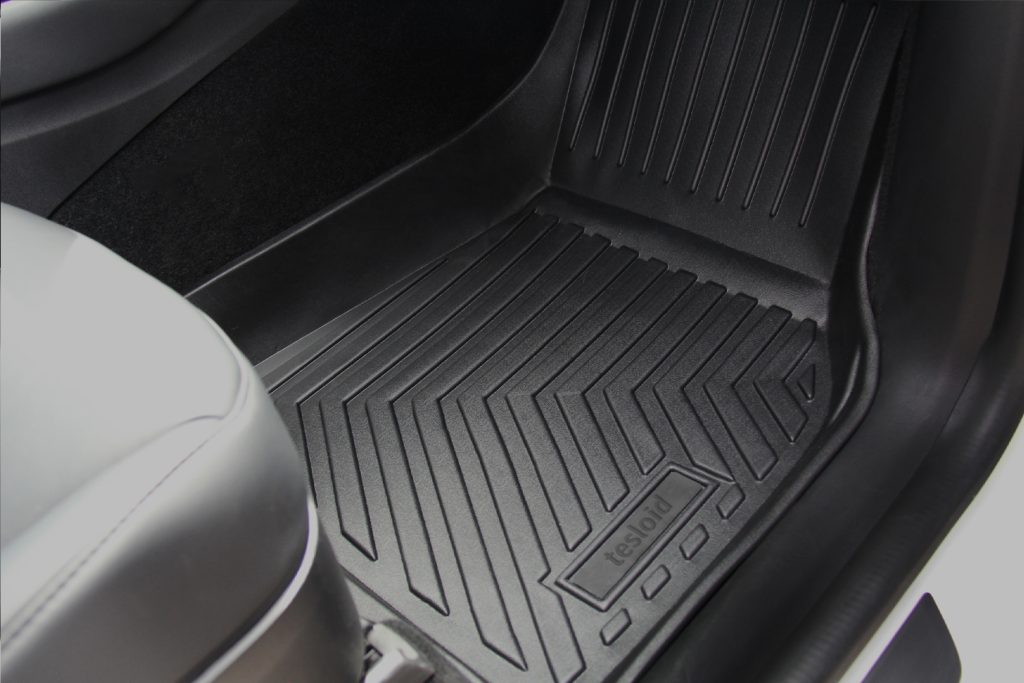 Whether it's the holiday season, a birthday, or another special occasion, getting a gift for those you love is often one of life's greatest joys. Most working adults spend significant time travelling in their car, whether it's to work or school. Making their life easier with a gift can go a long way. Tesla owners know how few accessories their car comes with, so naturally they'll appreciate any present. Not sure what to get? Don't worry, we've got you covered! Continue reading for a complete guide on the best gifts for a Tesla owner.
1) Luggage Bags
If the person you're gifting is on the road a lot, then the Luggage Bags from Tesloid are a great option. Available for both the Model 3 and Model Y, these are perfect for storing shoes, clothes, electronics, and more! Here are the key features:
Custom Made: Tailored to fit every curve and corner of the Model 3 and Y's Frunk space, to utilize 100% of the available area.
Pair of Two: Each order comes with a pair of two bags. This allows you to split items up for yourself, or if you have a travel buddy then you each get one!
Quality Craftsmanship: Made with durable and high-quality fabrics to handle maximum load. The two bags come with a laptop pocket, dual zippers, and a shoulder pad in case you need to carry them.
Whether it's an impromptu road trip, or you're flying somewhere, the Tesloid Luggage Bags are your perfect travel companion.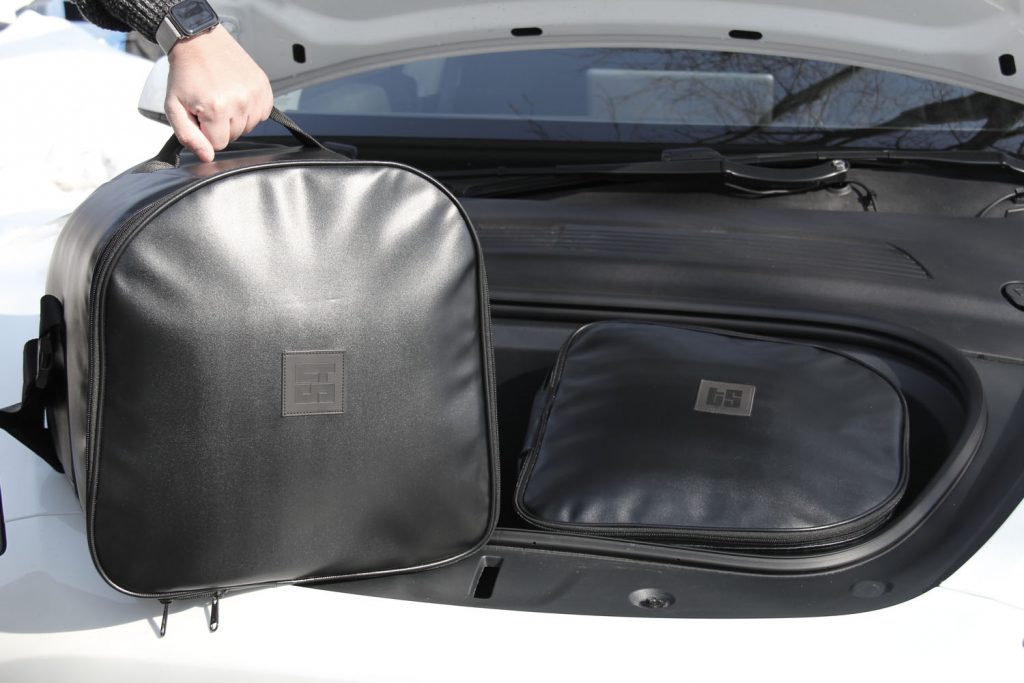 2) Frunk Cooler Food Bag
If you've ever grabbed takeout, it's likely been stored in the backseat and your car was consumed with a food smell for the next few hours. Putting your food in the frunk is a great solution to avoid this scenario. It can surprisingly fit a lot of items, and if something ends up leaking or spilling it's easy to clean.
If you're looking to store food efficiently, then Tesloid's Frunk Cooler Food Bag is the way to go. These bags can be purchased for the Model 3 and Model Y and can help keep your food fresh for hours. Here's what you need to know:
Two Sides for your Cravings: The bag is split into two sides, with the left being thermally insulated for hot or cold perishable food and drinks, and the right being a "pantry side" for everything else.
Quality Craftmanship: Keep your food fresh for hours. The Cooler Food Bag is made with durable fabrics with stuffing to handle maximum load and maintain its shape. It also has lift handles, an aux pocket, and dividers for your convenience.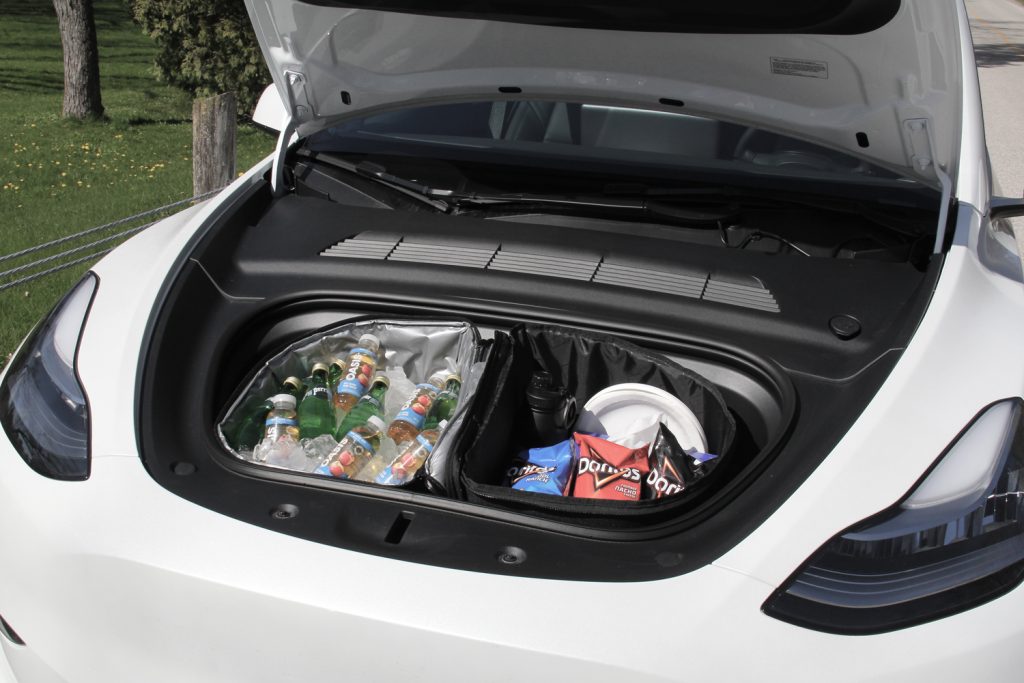 3) Floor Mats
It's hard to avoid bringing contaminants into your car like dirt or road salt. That's why an amazing gift to any Tesla owner is high-quality, all-weather Floor Mats, especially knowing that Tesla as a company doesn't deliver their vehicles with floor mats in certain locations. The Tesloid Extreme Performance Floor Mats can be purchased for Model 3 and Model Y. Here are the key features:
Fits Every Corner: The Mats are precisely carved to fit every curve and corner of your Model 3 or Y. Thanks to 3D fitting, everything always stays in place and covers the largest possible floor area.
Performance Material: Extremely durable and able to withstand harsh exposure to mud, snow, hot liquids, and anything that your shoes may bring inside.
Easy to Clean: They can be taken out and washed with ease to look like new.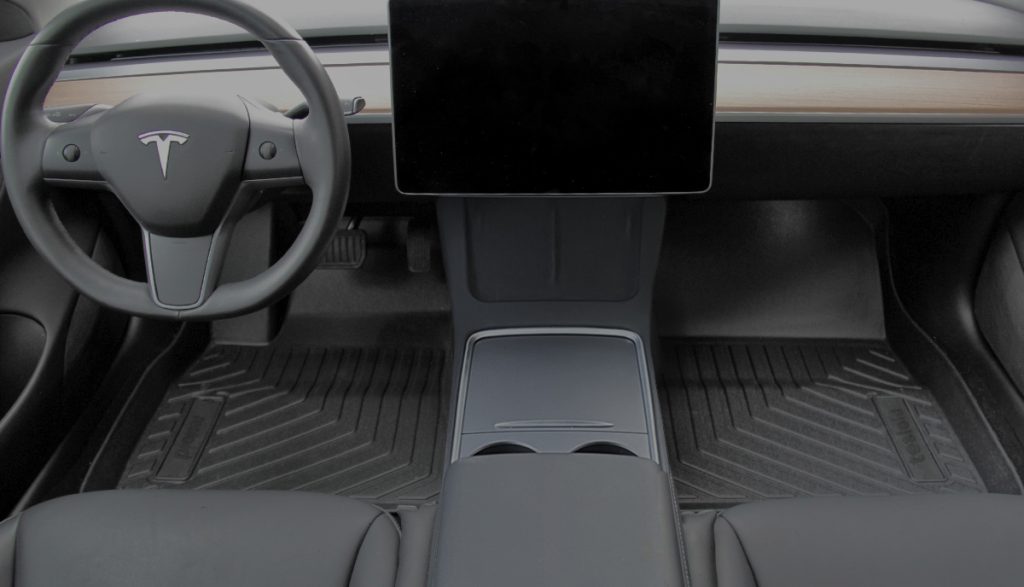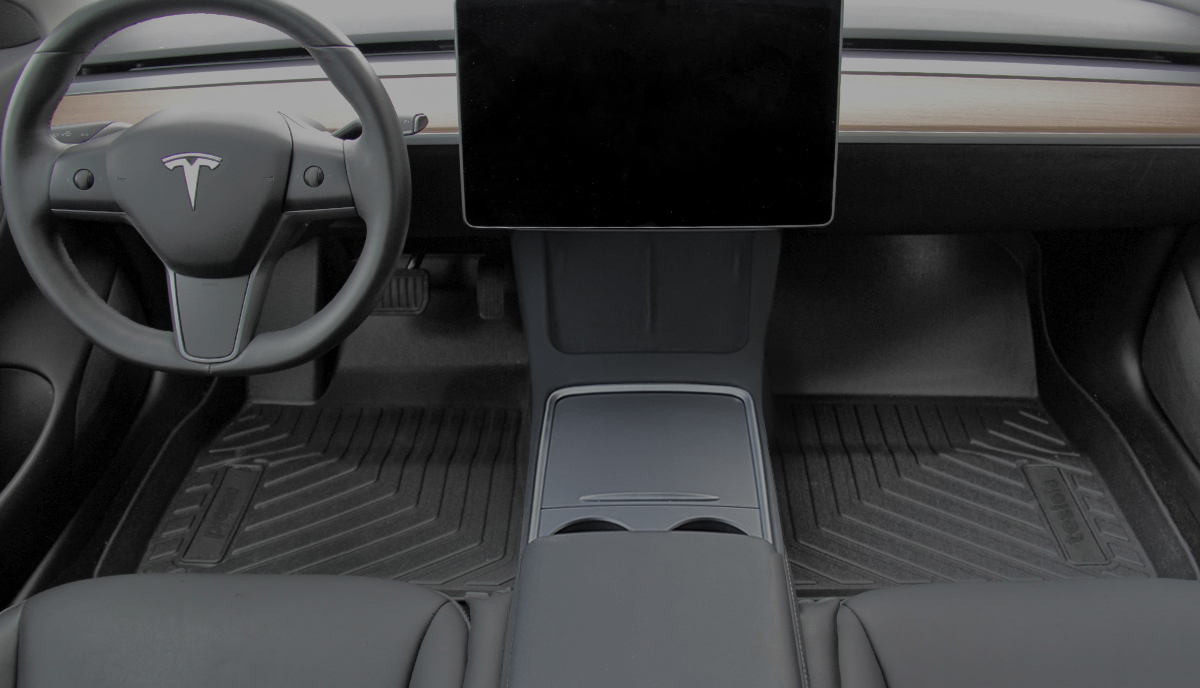 4) Model Y Camping Tent
If your budget for the gift is a bit more flexible, and you know someone who loves car camping, then this is the best option. Here are the key features of the Model Y Camping Tent:
Dock for the Model Y: The Camping Tent is custom-tailored to fit the dimensions of the car's tail space. Either set up a long-term post around your Model Y or reverse right into the tent after a long day of exploring.
Spacious: With nearly 7-foot ceilings and 50 square feet for indoor living, as well as 25 square feet of shaded porch, there's plenty of room for yourself and your belongings. There's also the sleeping area inside the Model Y, which is a bonus.
Practical: Comes with all that you need to successfully camp out in any weather condition, and folds right back into a small carrying bag.
5) Organizers
There are always additional ways to maximize the space in your Tesla. Tesloid offers several different Organizers to do so:
These Organizers help make use of the unused space and are designed specifically for the Tesla Model 3 and Y. They're coated in flock material to blend in with the interior of each car. It's a perfect space to store keys, glasses, coins, and more.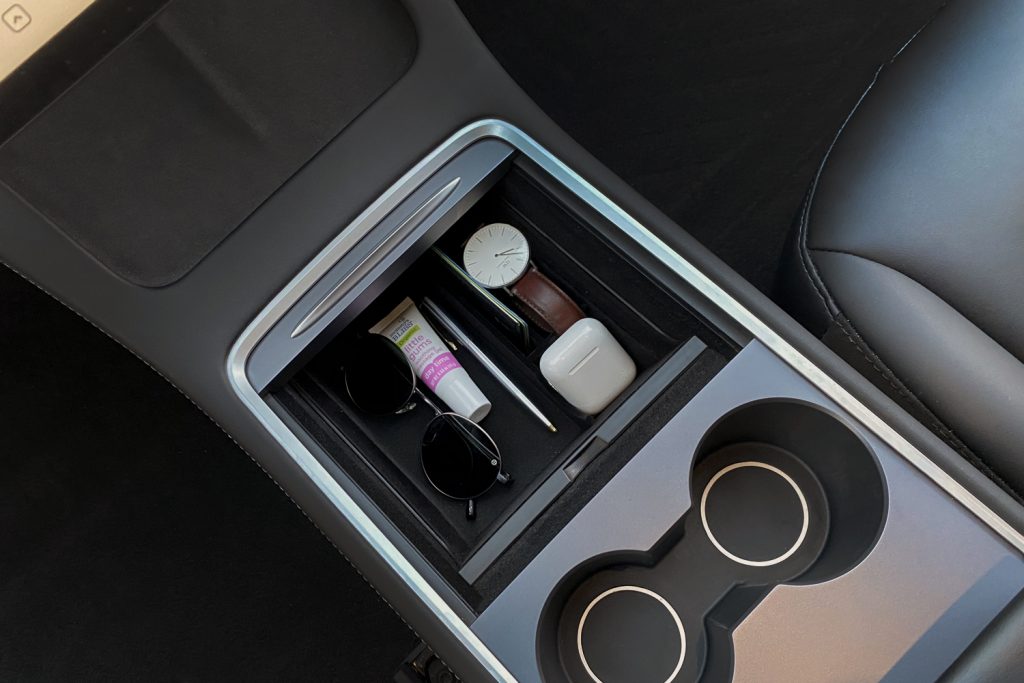 The Bottom Line
The best gifts for a Tesla owner really depend on their needs. However, this guide is a great place to start, with presents varying in price and function. Take some time out to gift a beloved Tesla owner in your life!