Model Y Frunk Cooler Food Bag
$119.99
Fitment
2021-2023
Fits all model years
Top Features
Frunk is for Food!
Fresh for hours, on the go and easy to carry roadtrip bag? Just when you thought your Model Y roadtrips couldn't get any better…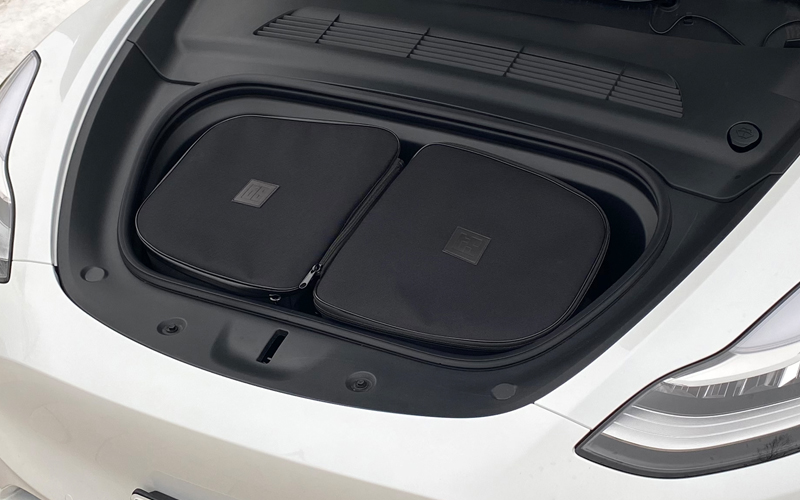 Two sides for your cravings
Thermally insulated left side for hot/cold perishable food or drinks and 'pantry' side on the right for everything else. Keep your food fresh and make your trip even more enjoyable!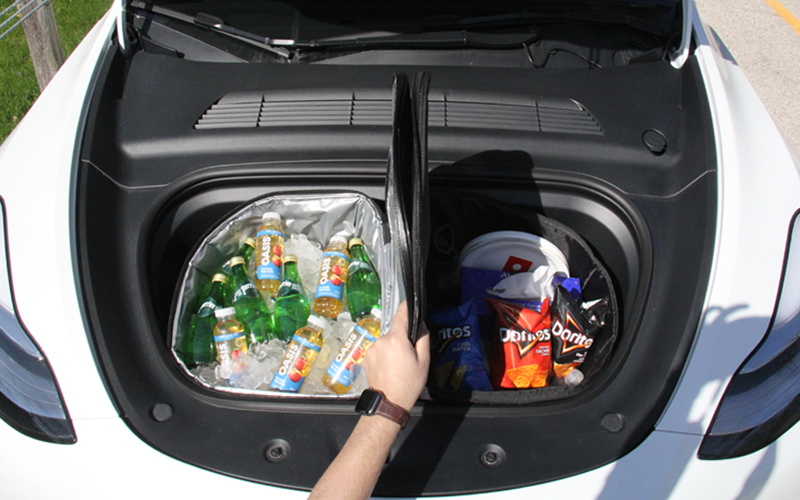 Quality craftsmanship
Made with durable & high quality 600D fabrics with stuffing to handle maximum load and still maintain its shape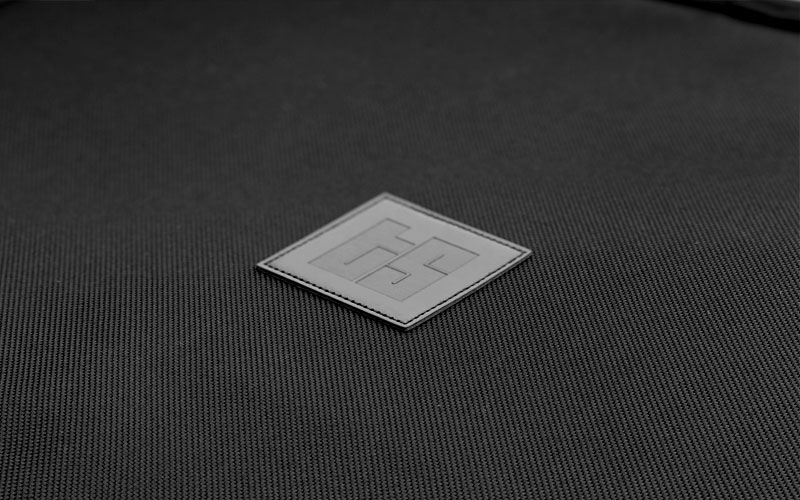 It's all in the details!
What fits inside?
< Slide the bar >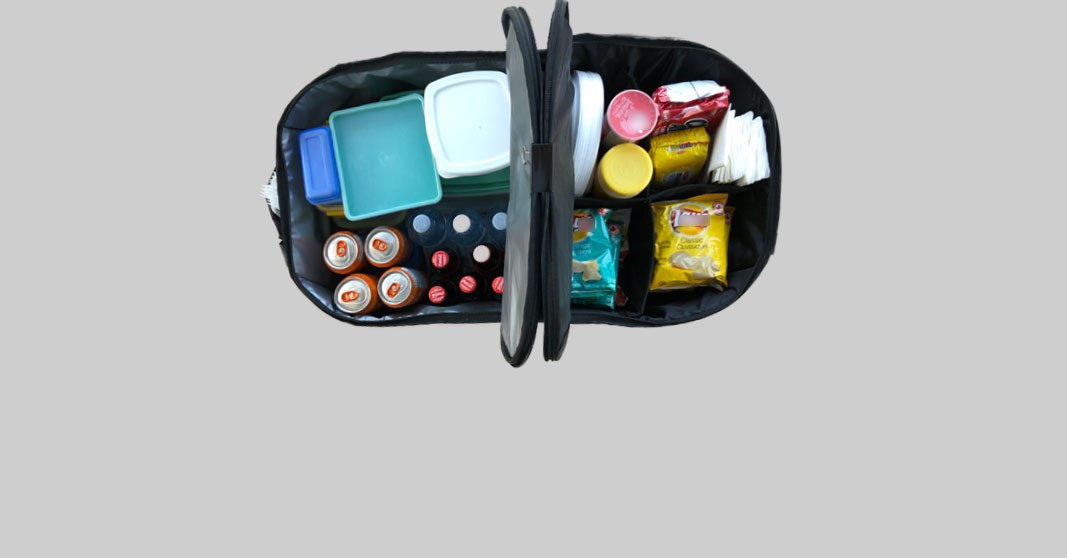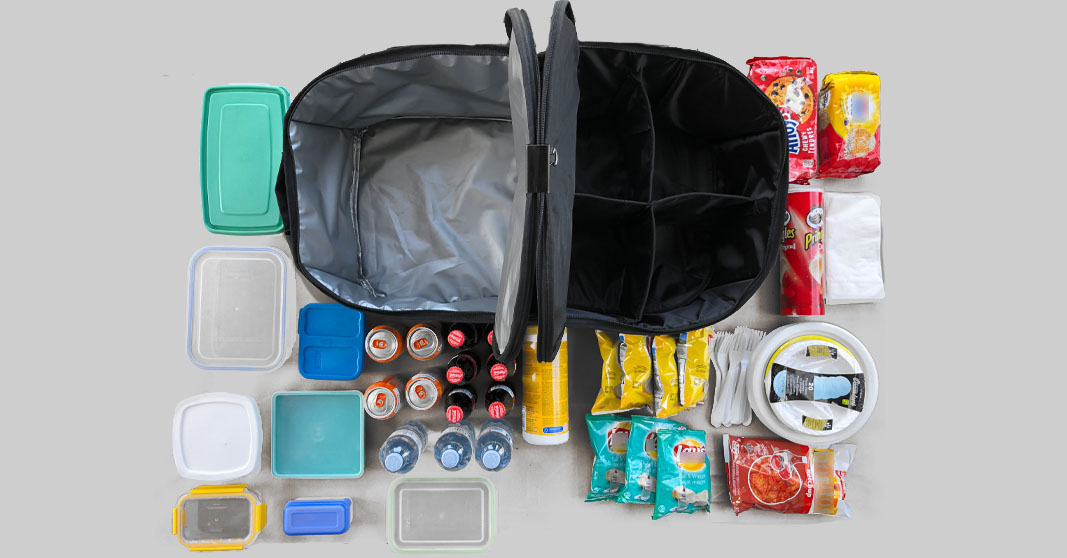 All set for your next road trip
On your next pitstop, you've got your perfect road trip companion.
Technicals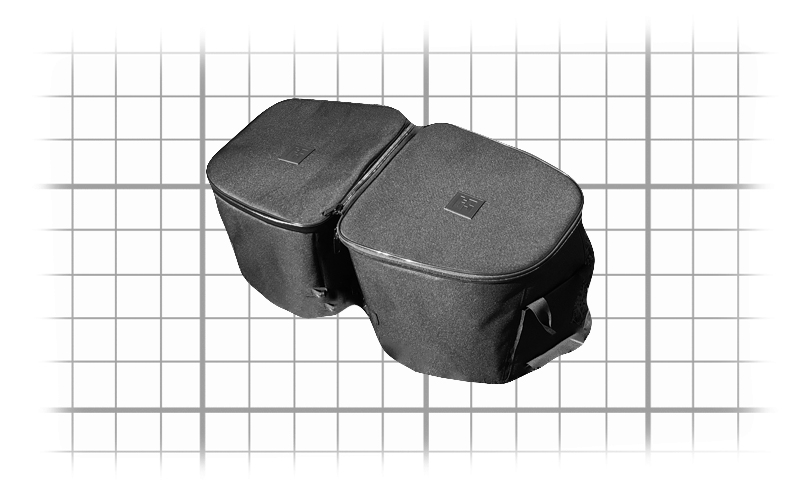 Parameter
Value
Material
600PU, Thermal Insulation
Space
~2.8 Cubic Feet
Detachable pieces
Insulated Waterproof Bag
Un-insulated Dry Storage Bag
Compatibility
Fits all model years
Excellent for grocery shopping
My local Costco is 50 kms (30 miles) away, and I use this cooler, one side for frozen, one for dairy products. Keeps everything cold, has as much room as it could inside the frunk. I just leave in the frunk all the time, so if I suddenly realize I need to buy something, I'm ready. I have not used it for more than an hour or two, so I can't speak to its usability for camping, etc.
Great, sturdy frunk bag
This bag is well built, with proper heavy duty zippers unlike some cheap bags out there. The insulated left side does well to keep items at temperature. For example I don't like carrying takeout in the car, as there is usually a lingering smell. The insulated bag does a great job of keeping takeout safe and warm while keeping the smells out the car.
Must have for trips to the cabin
Seriously, this is the best accessory I've bought for my Tesla. It makes going to the cabin nice and easy. Fully pack this up and you know it will fit.
Frunk cooler
I love it. It is helpful with my groceries which need to be kept cool.
Our Model Y FRUNK cooler !!!!
I was so excited to see this product on the market. I got it in the mail relatively quickly and it fits perfectly in the frunk. The divider is perfect for various food or other items. You can unzipper them, they have a handle that you can use to carry from place to place. I look forward to taking our next camping trip and having the tent and the FRUNK cooler with us when we do. I will be showing them off at my next electric vehicle show in Oct in New England !!!