Limited Time
Model Y Camping Tent
Fitment
2020-2023
Fits all model years
Also available in a bundle:
All set for your next adventure
An impromptu road trip or vacationing in the national parks, you've got your perfect camping companion.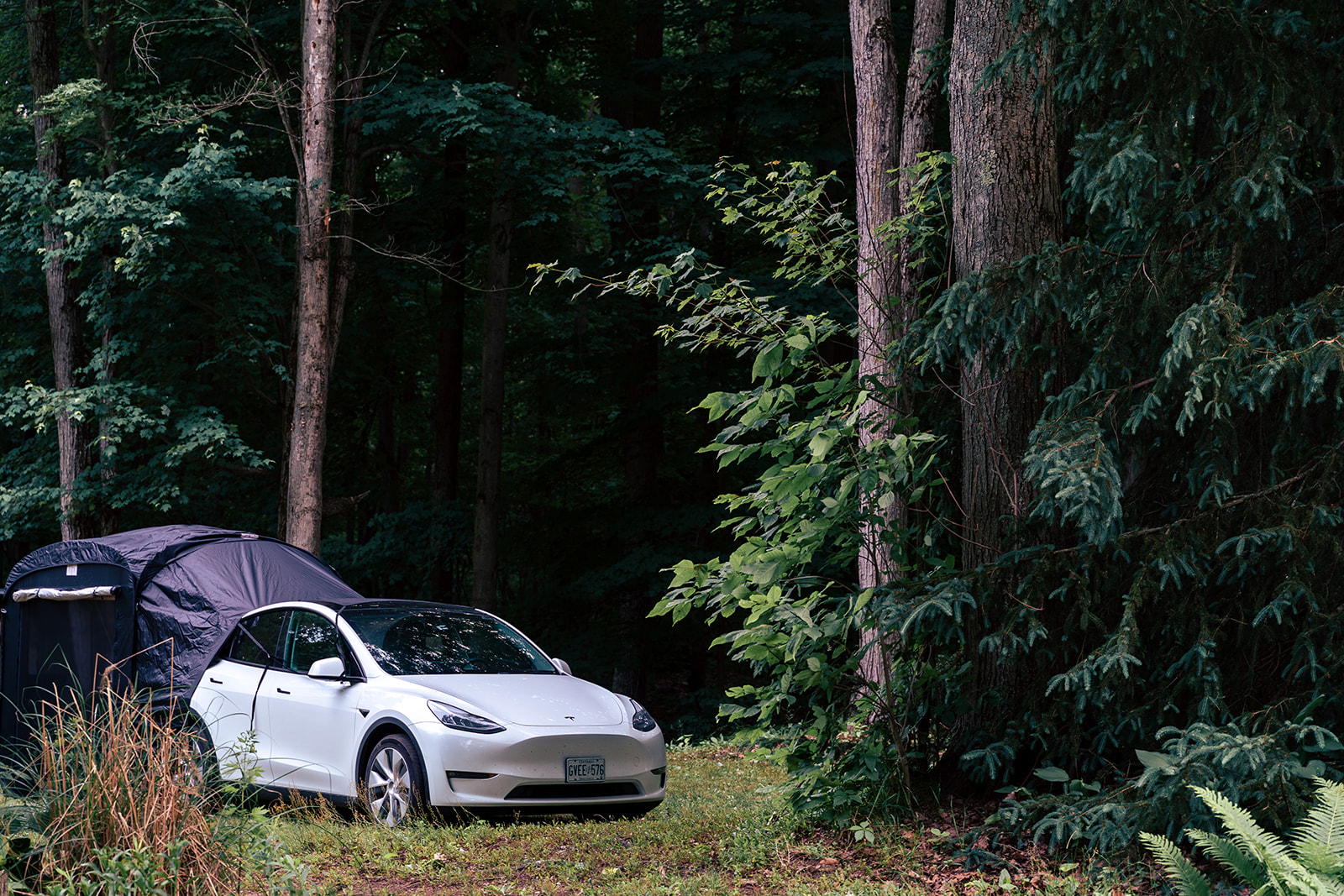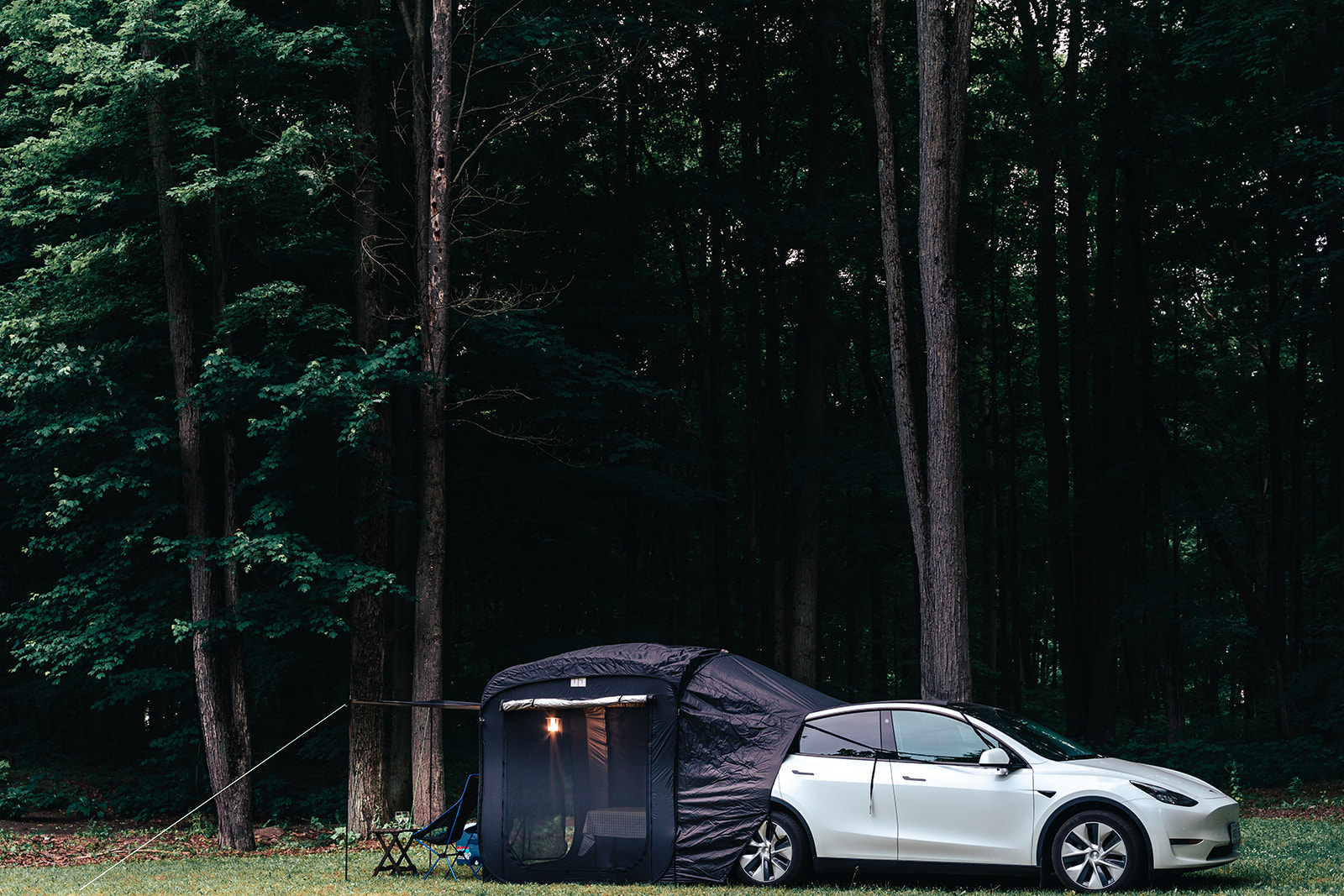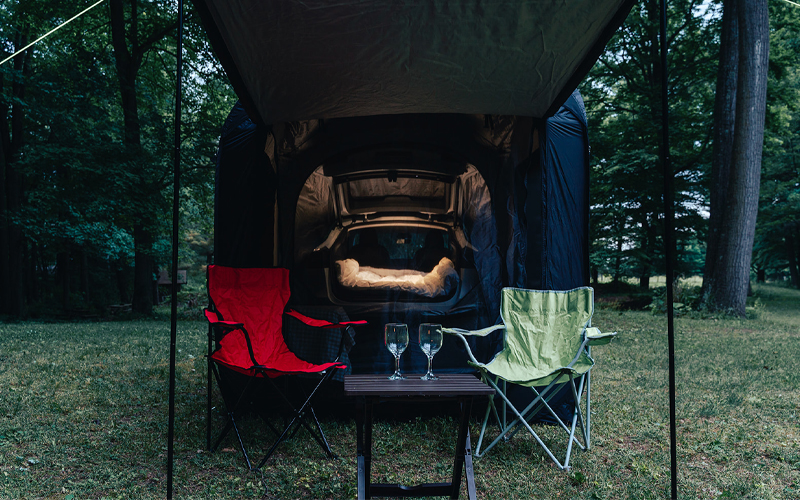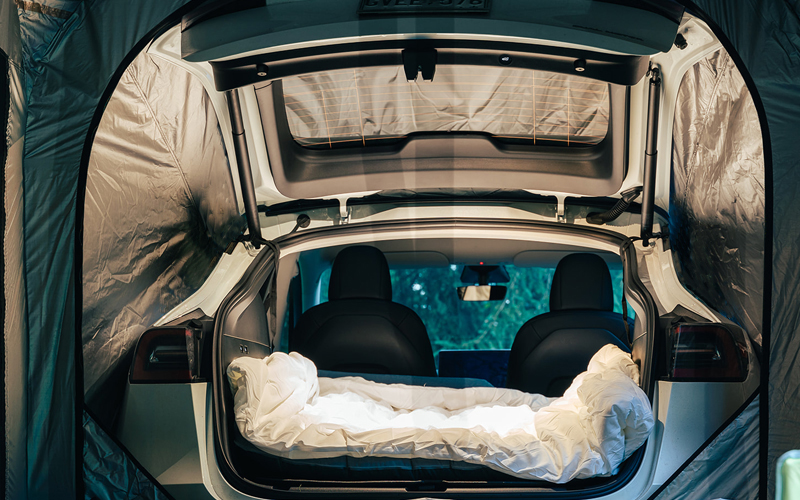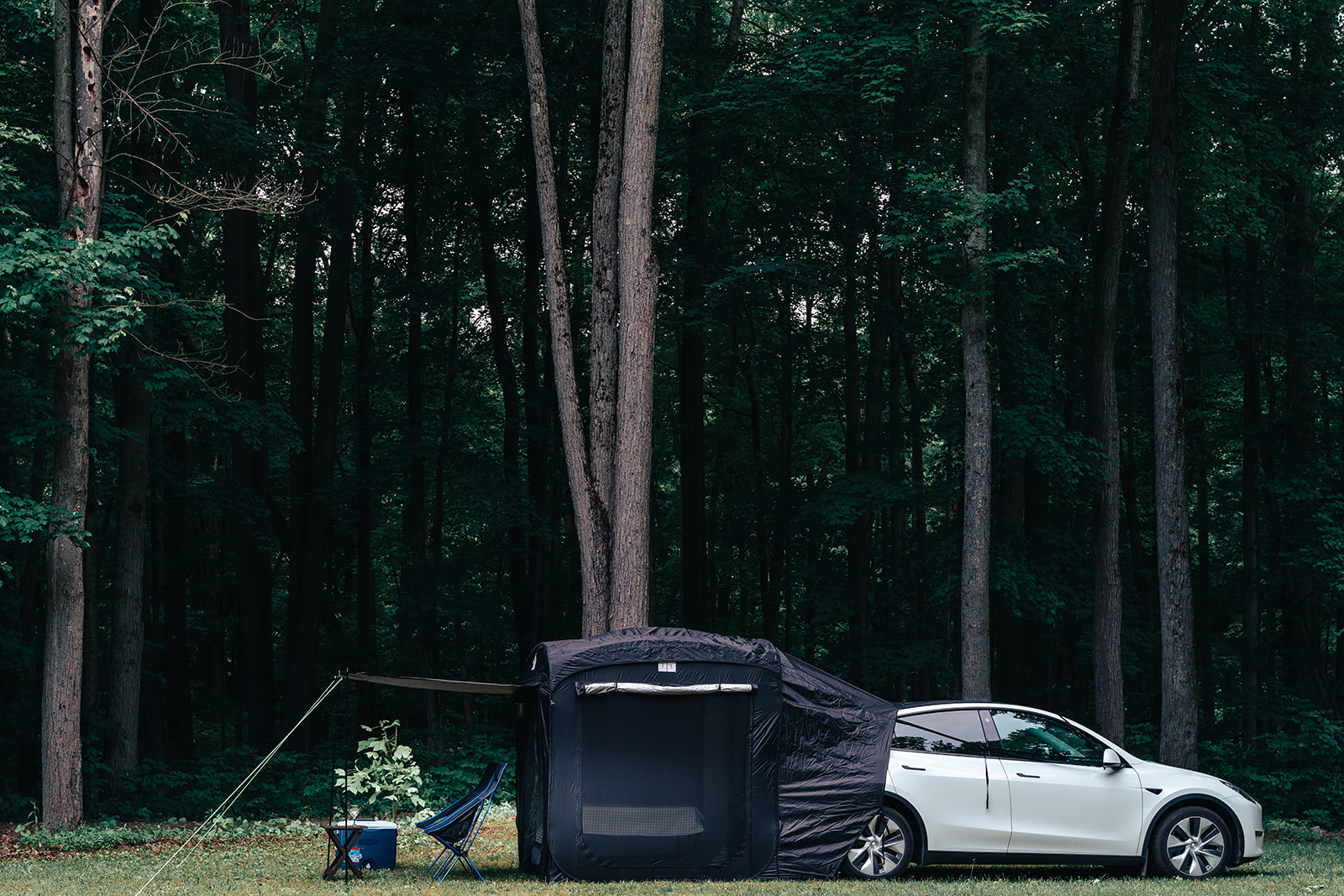 Top Features
A dock your Model Y
Custom tailored to fit the dimensions of the Model Y's tail space. Either set up a long term post around your Model Y or reverse right into the tent after a long day of exploring while leaving the tent behind. Possibilities are endless.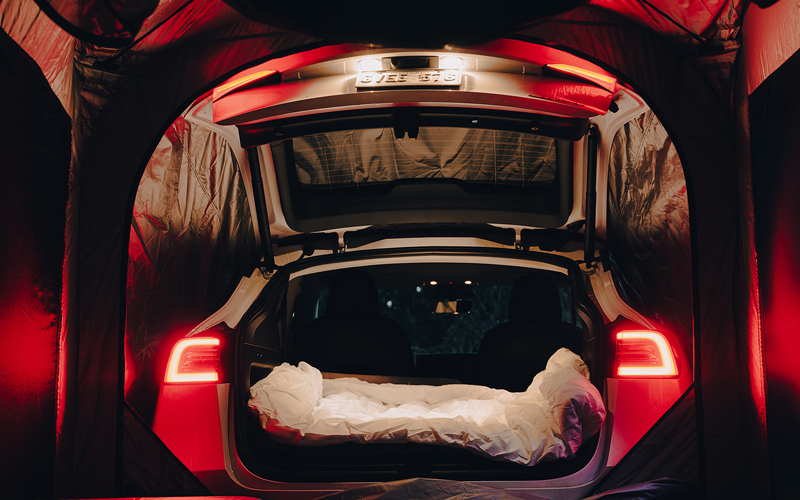 A very big tiny home
Need space? No problem! With almost 7 feet ceiling and nearly 50 square feet indoor living place along with 25 square feet of shaded porch/awning, there is plenty of room for your belongings and activities. Not counting the sleeping area inside your Model Y, which is a bonus.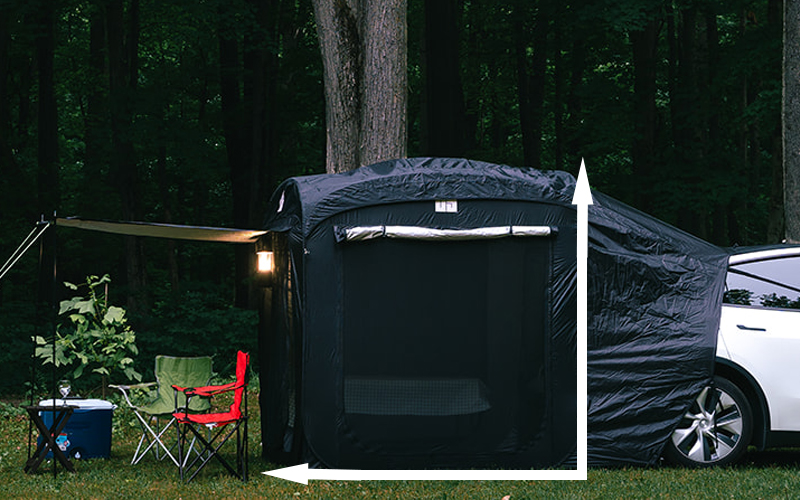 A practical design
Comes with all that you need to successfully camp out in any weather condition. Folds right back into a small carrying bag.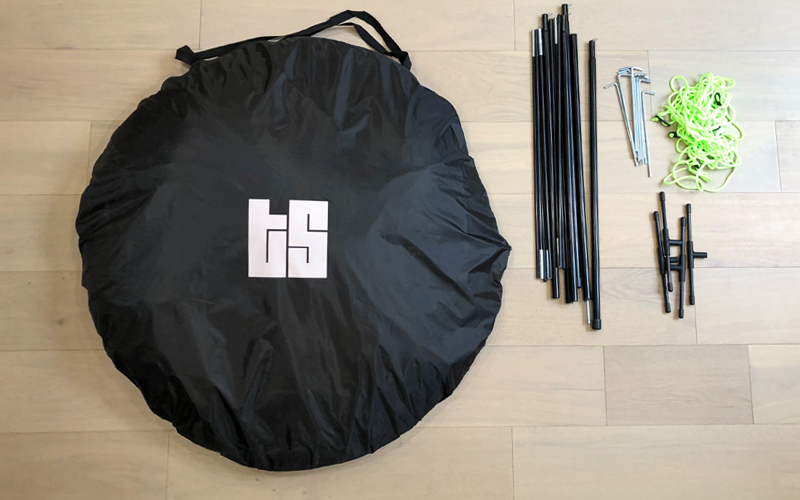 It's all in the details
Technicals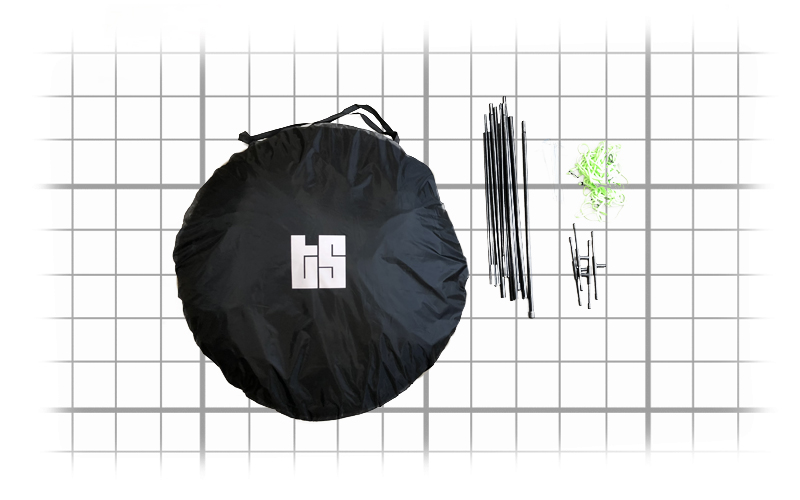 Parameter
Value
Material
190T polyester taffeta with silver coated
210D Oxford fabric
Steel wire frame
Space
50 square feet
Height
7 feet
Compatibility
Model Y only
FAQs
Is the tent rain proof?

Yes, it is designed to withstand heavy rain. It is made with 100% waterproof materials. For a rainy day, it comes with an additional roof cover for the top of the tent for another layer of protection. Also, the Model Y glass roof cover can be extended to front of the car to prevent rain water from draining backwards into the tent
Is the tent wind proof?

Yes, it is designed to withstand a windy day. It comes with three set of straps that can be mounted to the vehicle. One set of straps is for the rear wheels, second set of straps loop around rear windows to the inside of the trunk space and back to the tent it self, third set of straps extend to rear view mirrors. It also comes with many anchors/stakes and cables to secure it to the ground.
Can you open and close the tent windows?

Yes, windows can opened and closed. There are two layers of windows. One layer is a netted screen that can be zipped on/off. Second layer is a waterproof opaque layer that can also be zipped on/off. Both the layers can be rolled to the top to fully open the windows
Is there protection against mosquitoes and bugs ?

Yes, all four sides of the tent have zippered nets that can closed off to prevent bugs from coming inside. However, if you prefer to keep the access to the Model Y hatch open at all times, bug repellents and/or electric zappers work well in such spaces.
Can you use the tent without the car?

Yes, you can leave the tent behind and drive away the car and return back to the tent. When the car is not docked into the tent, the tent can be fully closed off and sealed even on the side that connects to the car.
How long does it take to assemble?

Assembly is quick as it designed to spring open and take its shape on its own in under a minute. The finer details of the setup can take 20 mins at a relaxed pace to tune everything to your liking. Although it is possible to setup alone, it is recommended that 2 people carry out the job.
How do I store it?

It can be folded back into a circle and stored back into the provided bag. The full take down can be done in 20 mins.
Is the mattress included with the tent?

No, the mattress is sold separately. See our mattress listing.
Does it fit Model 3, Model X or Model S?

It is custom tailored according to the dimensions of Model Y. However, it is still possible to use on other vehicles. On Model 3, it is slightly larger and covers the car more than necessary. On Model X, it is slightly tighter. On Model S, it is slightly larger in some areas and tighter in other areas. In all cases, the tent is still useable, provides adequate coverage and keeps rain water out.
Instructions
Tesla Tent
Great product! Very easy to install. Took awhile for me to fold it back but overall such a great product.
Our MODEL Y TENT !!!!
We ordered our Model Y tent from Tesloid and got it in the mail within a reasonable time. The case is very neat and easy to unpack. It has a handle on it and is very light. My 14 year old son and I set it up, which initially took some time but using pictures from the website and using common sense we put it up. The take down took literally 15 minutes, and that includes the last portion of bending the main tent into the carrier. The tent is good quality and fits well on the outside of the Y. Thanks Tesloid for making such a good product !!
Camping Trip
Easy to set up and secure in the wind. The tear-down took a little bit of practice but is easy once you have the hang of it.