Model 3 Center Console Organizer (2021+)
$19.99
Fitment
2021-2023
New console only
Top Features
Make use of the unused
Center console organizer to expand storage and make use of the unused space. The 4 main compartments are ideal to store: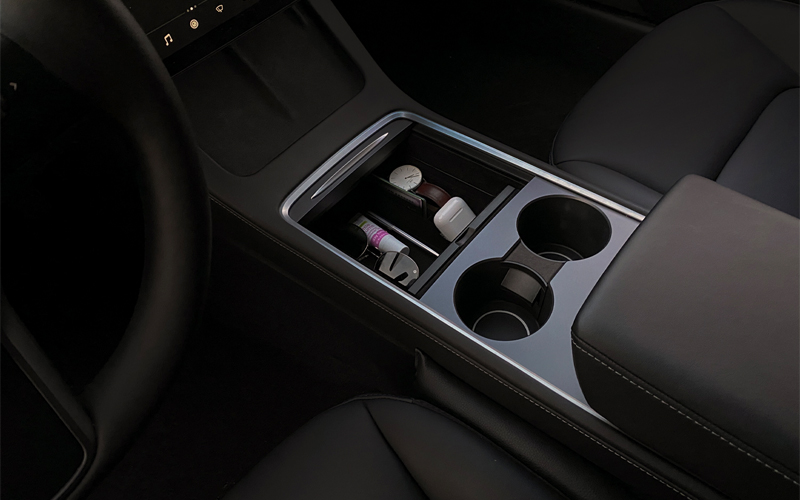 Slide back and forth
Center console organizer is designed to slide back and forth allowing you to access lower compartment. Simply drop it into the empty space; no mounting hardware is required.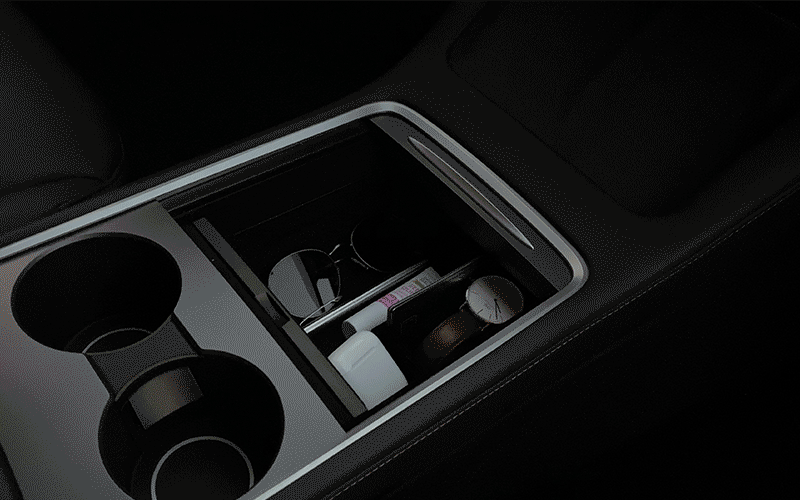 Technicals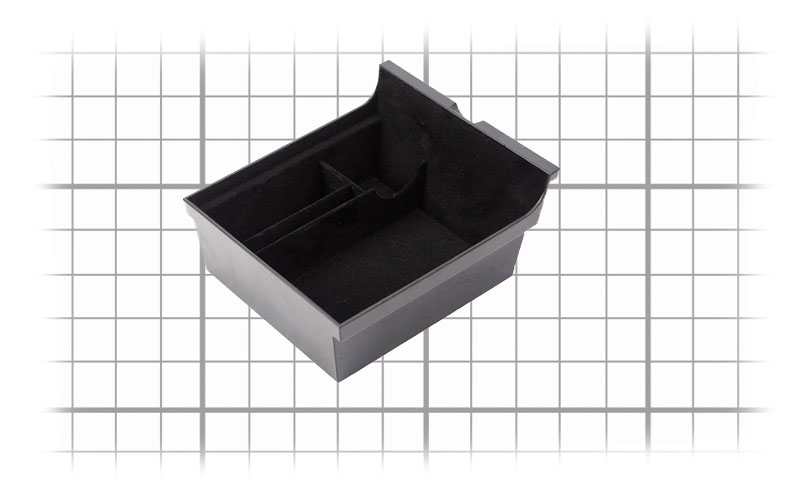 | | |
| --- | --- |
| Materials | Flock coated ABS |
| Compartment | 4 |
| Compatibility | 2021 2022 |
Its good one
Good for keeping small stuff
Center console organizer
I Have a suggestion for this one. It needs a better mechanism to pull the tray back out when you underneath deeper in the console.
Apart from good construction
Arm rest organizer
The name organizer is a stretch but i does do the job. It is a simple tray but it does the job it is supposed to.
Great Organizer
This product allowed me to store stuff more efficiently in my Model 3. It also prevents items from "rolling around" and having to be piled on top of each other.
An improvement over what Tesla provided
This tray allows me to store a few small items within reach without them getting lost in the cavernous storage below. I think it could have been made a little deeper, but would that simply have tempted me to store more in it and increase the clutter? It couldn't be much deeper, because then it would have interfered with the USB ports below it.