By: Otaiba Ahsan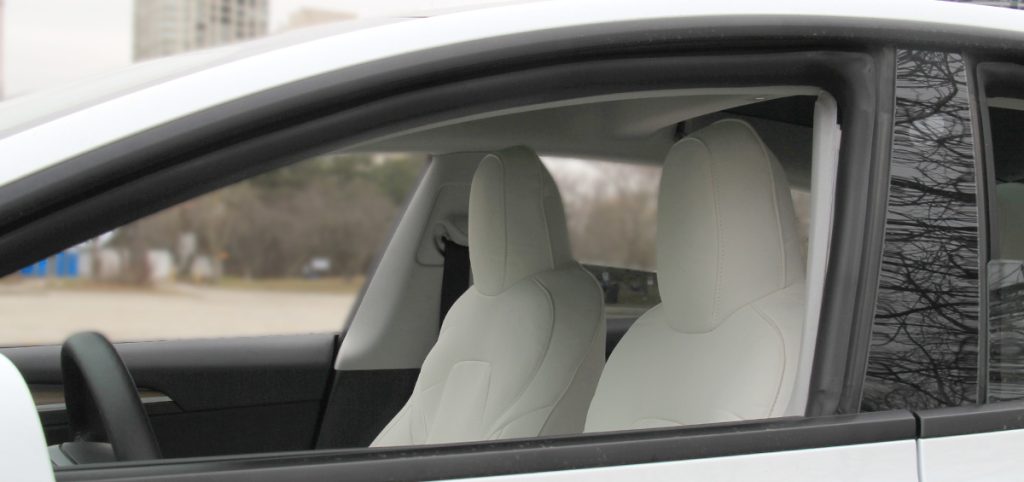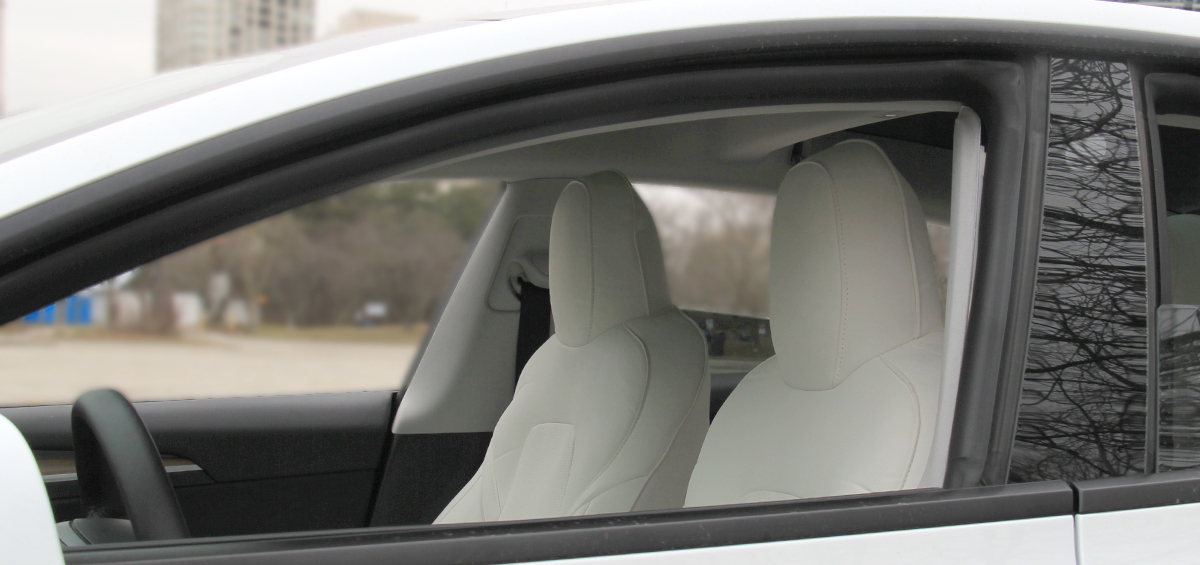 It's easy to take your Tesla through an automatic car wash and call it a day. However, if you want your vehicle to truly be spotless inside out, you'll need to clean the interior as well. For those who are ambitious enough to tackle the inside cleanup, you'll want to ensure you follow best practices. Continue for steps on how to correctly clean the interior of a Tesla Model 3 or Model Y.
Cleaning the Interior
There are several benefits of keeping the inside of your Tesla neat and tidy. It can prevent long-term damage or permanent wear to different areas, which is useful if you ever want to sell the car down the line. Also, if you're frequently renting out the vehicle, a popular option for Tesla owners, then it's a requirement most of the time. Lastly, keeping a clean space will help create a better experience for any passengers.
Here's a guide to cleaning different interior parts of your Tesla Model 3 or Y:
General Cleaning: For general cleaning, wipe surfaces using a soft cloth such as microfiber. It should be dampened with a mixture of warm water and a mild non-detergent cleaner. Lastly, to avoid streaks, make sure to dry immediately with a soft lint-free cloth.
Interior Glass: Don't scrape or use abrasive cleaning fluids on glass or mirrored surfaces as it can damage the reflective part of the mirror as well as heating elements in the rear window. Instead, find an appropriate interior window or glass cleaning spray and use a soft cloth to wipe them down.
Airbags: Be sure to not allow any substances to enter an airbag cover during your cleaning. This could pose a real danger in the event of a collision, as unwanted substances could affect correct operation.
Dashboard and Plastic Surfaces: Follow the general cleaning guidelines mentioned in point #1 to clean these areas. Tesla warns not to polish the upper surfaces of the dashboard, as these areas can become reflective and interfere with your driving view.
Carpets: Take the carpets out, vacuum them and hose them down if needed. In the event of a bad stain, you may need to use a specific cleaner meant for car carpets. Avoid over-wetting carpets.
Seat Belts: Before wiping the seat belts, be sure to extend them. Don't use any type of detergent or chemical cleaning agent, and allow the belts to dry naturally while extended, preferably away from direct sunlight.
Door Seals: Wipe the door seals with a damp cloth to remove any debris. Note that if there's excessive debris on these areas, it can cause damage when contacting surrounding surfaces.
Touchscreen: Clean the touchscreen using a soft, lint-free cloth specifically designed to clean monitors and displays. Avoid using cleaners unless it's made for these types of screens only. When in your car, tap Controls > Display > Screen Clean Mode, which will darken the touchscreen to make it easy to see dust and smudges.
Seats and Covers
For the seats, be sure to wipe spills and chemical residues from the area as soon as possible after they happen. Use a soft cloth moistened with warm water and non-detergent soap. Wipe in a circular motion, then dry using a soft, lint-free cloth. Vacuum the seats regularly and avoid using any harsh chemical cleaning materials when wiping them down.
Want to transform the look of your interior and protect your original car seats? Lucky for you, Tesloid offers Red and White Seat Covers for both the Model 3 and Model Y. See them below:
Alter the interior at a fraction of the cost it would take to get the OEM option, and have the flexibility to switch between your original seats and the covers. Made with high-quality PU leather to precisely fit every corner of the seats, all the materials are eco-friendly, wear-resistant, anti-static and breathable. The best part of all, your original seats are always protected!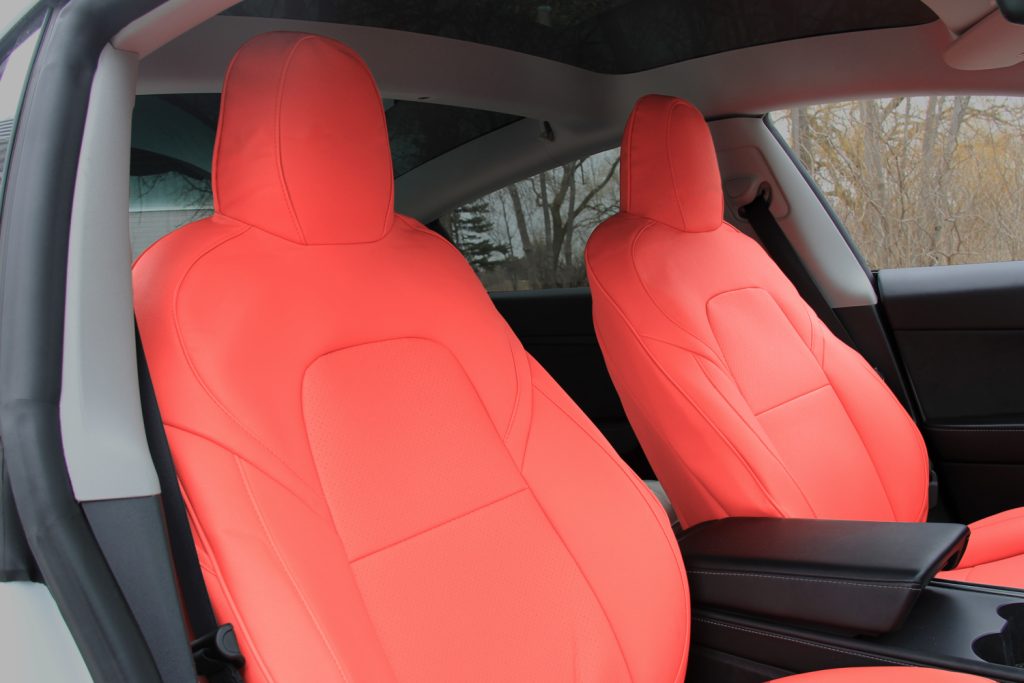 Lastly, Tesla has listed several cautions and things to look out for when cleaning the interior of your vehicle. Make sure to take a look before cleaning the inside of your car.
The Bottom Line
The steps on how to correctly clean the interior of a Tesla Model 3 or Model Y are easy to follow. For general cleaning, surfaces must be wiped using a soft cloth like microfiber, dampened in warm water and a mild non-detergent cleaner. There are several guidelines specific to different parts of the interior you can read above. Lastly, if you want to change the look and protect your seats at the same time, then check out Tesloid's Model 3 and Y Seat Covers!