By: Otaiba Ahsan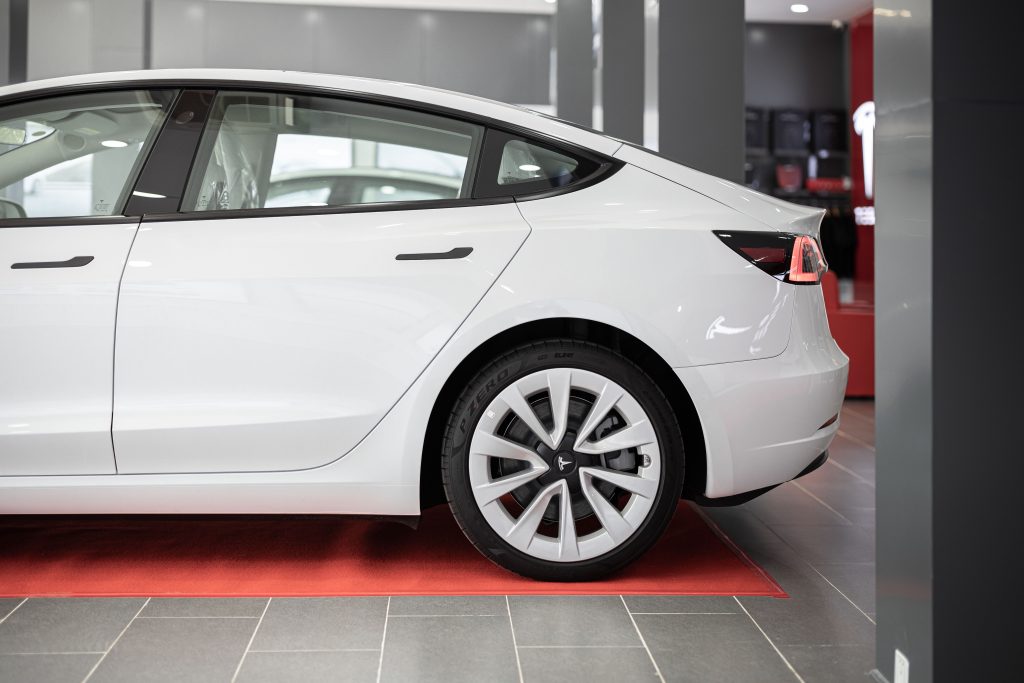 If you're anything like me, there's always a level of stress when cleaning your car's exterior. Common worries include accidentally scratching the outside or damaging the paint. However, Tesla has provided best practices for cleaning the exterior of your vehicle by hand. If you're taking it through an automatic wash, then see our guide on Car Wash Mode instead. However, if you're taking matters into your own hands, then continue for steps on how to correctly clean the exterior of a Tesla Model 3 or Model Y.
Cleaning the Exterior Body
Before doing anything, ensure you've put the vehicle into Car Wash Mode (see the link to our guide above). You can then clean the exterior body following five simple steps:
Rinse Thoroughly: Prior to washing, you'll want to use a hose to flush grime and grit from the vehicle. Also, focus on getting rid of mud accumulations where debris easily collects like the wheel well and panel seams. Lastly, make sure to remove any traces of road salt using the hose.
Hand Wash: Use a clean, soft cloth to hand wash your Model 3 or Y using cold or lukewarm water which contains a mild, high-quality car shampoo. Ensure you've chosen a car shampoo that's free of chemicals that could potentially damage or discolor your vehicle, especially to any plastic trim pieces, lamps, or camera lenses.
Rinse with Clean Water: After washing, rinse with clean water to prevent soap from drying on the surfaces.
Dry Thoroughly: After washing and rinsing, dry thoroughly with a chamois.
Clean Exterior Glass: It's best to use an automotive glass cleaner when it comes to the windows and mirrors. Don't scrape or use any abrasive cleaning fluid on glass or mirrored surfaces.
NOTE: To prevent damage to the paint, corrosive substances like bird droppings, road salt, dead insects, and more, should be removed immediately. Don't wait until your Tesla is due for a complete wash. If needed, use denatured alcohol to remove tar spots and stubborn grease stains then wash the area with water and a mild non-detergent soap to remove the alcohol.
Cleaning a Camera
If you've had a Tesla long enough, then surely there have been moments where you shift the car into Reverse and see dust all over the camera. To ensure a clear picture and for Autopilot to work at its best, all the camera lenses must be clean and free of obstructions.
Remove any build-up of dirt or debris by spraying water onto the cameras with a spray bottle. Don't attempt to remove gunk by wiping an exposed lens with your hands or a cloth, as the debris can damage the surface of the camera when rubbed against it. It's important to be gentle with the cameras.
NOTE: Do not use chemical-based or abrasive cleaners as they can cause damage to the surface of the lens.
Lastly, Tesla has listed several cautions and things to look out for when cleaning the exterior of your vehicle. Make sure to take a look before you wash your car.
The Bottom Line
The steps on how to correctly clean the exterior of a Tesla Model 3 or Model Y are straightforward. Essentially, you'll need to rinse, wash, rinse again with clean water, dry, and then clean the exterior glass. Apart from that, it's important to use a spray bottle to remove dirt and debris from the camera lenses. Be sure to use the correct supplies to avoid any possible damage to the vehicle.