By: Otaiba Ahsan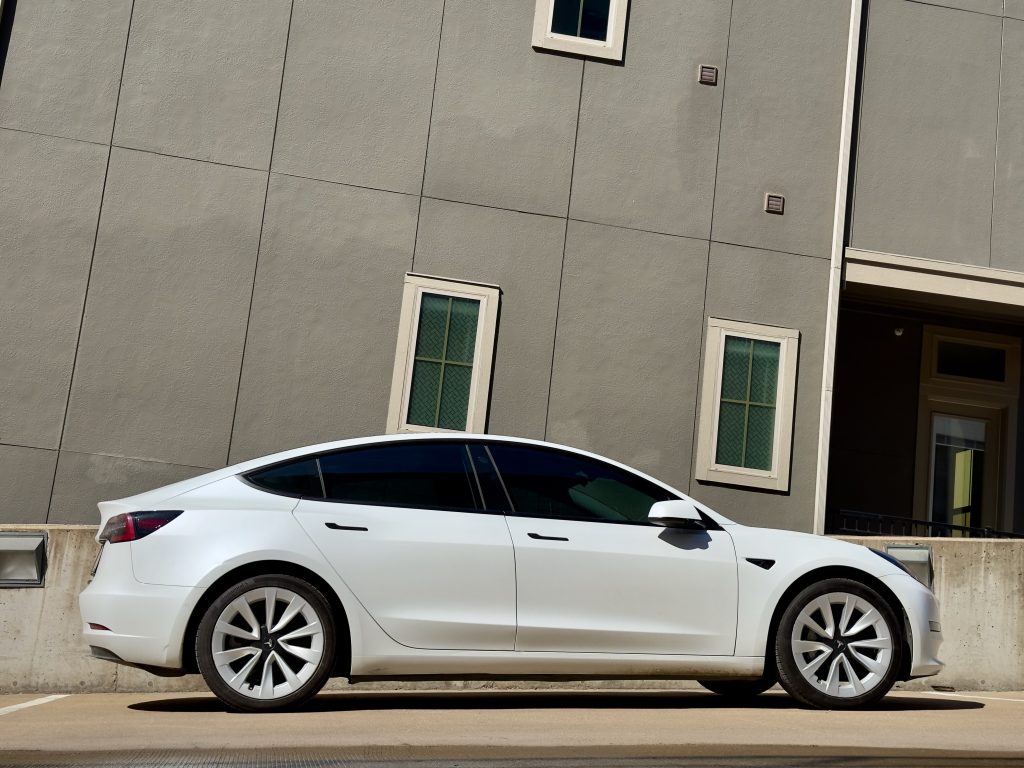 One of my favourite things to do after a road trip is to see how many miles I added to my car. Knowing the total distance you've traversed in your vehicle is important for several reasons, and also a good indicator of how much you get around via car. Continue for steps on how to check the odometer in a Tesla Model 3 or Model Y.
Odometer and Trip Information
Keeping track of how many miles you've driven your Tesla is important. It can help indicate when service is required for your vehicle. For example, Tesla recommends rotating your tires every 6,250 mi, in addition to other maintenance suggestions. Knowing your odometer number is also useful if you're planning on selling or trading in your car.
There are three simple methods of seeing your odometer. If you're in your vehicle, tap Controls > Software or you can also hit Controls > Trips. Lastly, when in the Tesla app you can scroll down to the bottom of the main screen and find the odometer value there.
You can set, name, and rename trips. For example, if you're about to do a long drive, tap Controls > Trips and then create one. Your trip will remain until you hit Reset. You'll be able to see distance, duration, and average energy usage. This is useful if you want to see how efficient your Tesla was during any journey.
Changing Between Miles and Kilometres
If you're interested in seeing your odometer value in kilometres instead of miles, you can make that change in your car. Also, there will likely be situations where you're required to switch between miles and kilometres otherwise.
Whether it's travelling between different countries or permanently relocating somewhere, it's good to know how to make this change. This is an extremely simple process that can be completed in two short steps:
Make sure you're parked and in a safe environment. You don't want to be playing around with your car settings while driving as it can be distracting and dangerous.
Begin by tapping Controls > Display > Toggle Kilometres or Miles
That's all there is to it! It's simple but important to ensure your speed unit matches your local area as it'll help you avoid any issues with going too fast or slow.
Speedometer Location in Your Tesla
As you watch your odometer rise, it's also important to understand the speedometer in these vehicles. The Model 3 and Model Y are lacking an instrument panel. There's nothing behind the steering wheel, which takes some getting used to when you first start driving one of these vehicles.
Instead, the speed is shown on the big screen while the vehicle is in motion. Your speed as a number will be on the top left of the display. Moreover, the speed limit for the road you're on can be found to the right of this number, and just beside it will be what your traffic-aware cruise control is set to.
Alternative Speedometer Option
If you're the type of person that requires a speedometer behind your steering wheel, then there are some options available for you. Tesloid offers a Speedometer Display for the Model 3 and Model Y as those cars lack the instrument panel present in the Model S and X.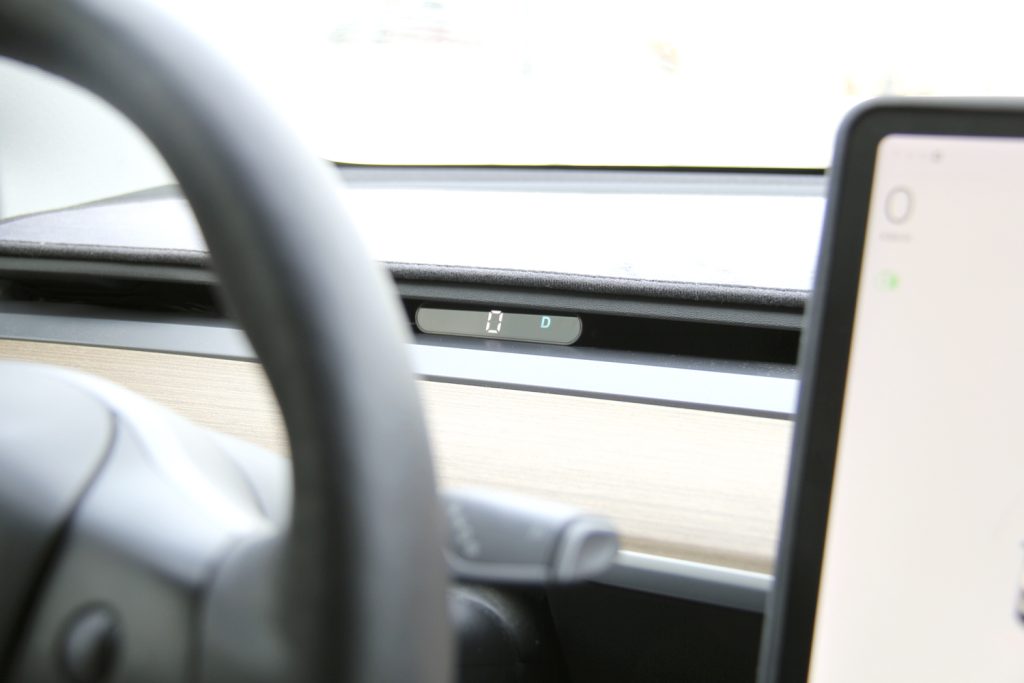 This is a sleek secondary display that'll help get your eyes off the screen and keep them on the road when wanting to check your speed. The Speedometer Display is located conveniently underneath the lip of the dashboard. It'll provide all essential information like speed, gear, turning signals, battery percentage (on Park) and a low battery sign. It's easy to install and we've created a simple video tutorial for anyone who needs it.
The Bottom Line
The steps on how to check the odometer in a Tesla Model 3 or Model Y are a breeze. When in your car, tap Controls > Software or touch Controls > Trips. If you'd like to check from the Tesla app, then scroll down to the bottom of the main screen.