By: Otaiba Ahsan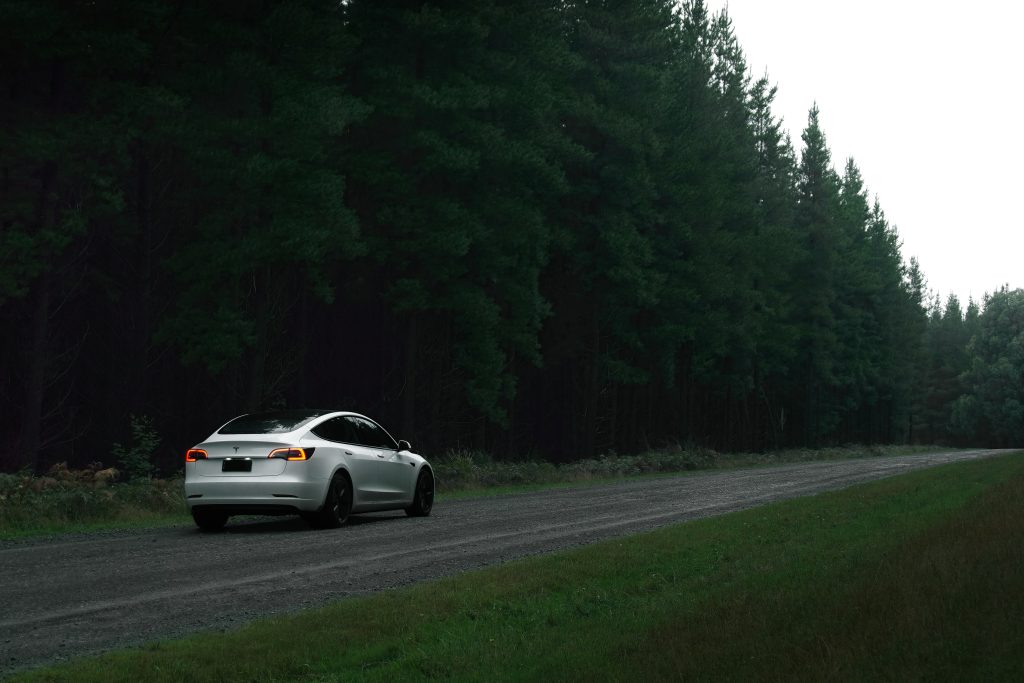 What kind of driver are you? Both the Tesla Model 3 and Y can perform fast bursts of acceleration and are able to reach speeds that shouldn't be used on normal roads regularly. Whether you prefer to zip around quickly, or like a more chill ride, these vehicles have different acceleration modes to optimize your driving experience. Continue reading for steps on how to change the acceleration mode on a Tesla Model 3 or Model Y.
Adjusting the Steering Wheel Position
If you're going to be driving, especially at high speeds, it's important to have your steering wheel positioned in a comfortable place. To adjust the steering wheel position when in your Tesla, make sure your car is in Park, then touch Controls and tap the Steering icon. Next, you'll be able to use the left scroll button to make the changes you'd like.
To adjust the height and tilt angle of the steering wheel, roll the left scroll button up or down. Lastly, to move the steering wheel closer to you, or further away from you, push the left scroll button to the right or left. Once you're done, hit Save to make sure your desired setting is set to your driver profile.
Changing the Acceleration Mode
Once your steering wheel is set to your liking, it's time to choose your preferred acceleration mode. To make the change, touch Controls > Pedals & Steering > Acceleration on the screen in your Tesla. Choose from one of three options:
Comfort: This limits acceleration for a smooth and gentle ride. It's important to note that when in this setting, it'll display Chill on the touchscreen above the driving speed.
Standard: Provides the normal level of acceleration on the non-performance trims of the Model 3 and Y.
Sport: This provides the standard level of acceleration on the performance trims of the Tesla Model 3 and Model Y.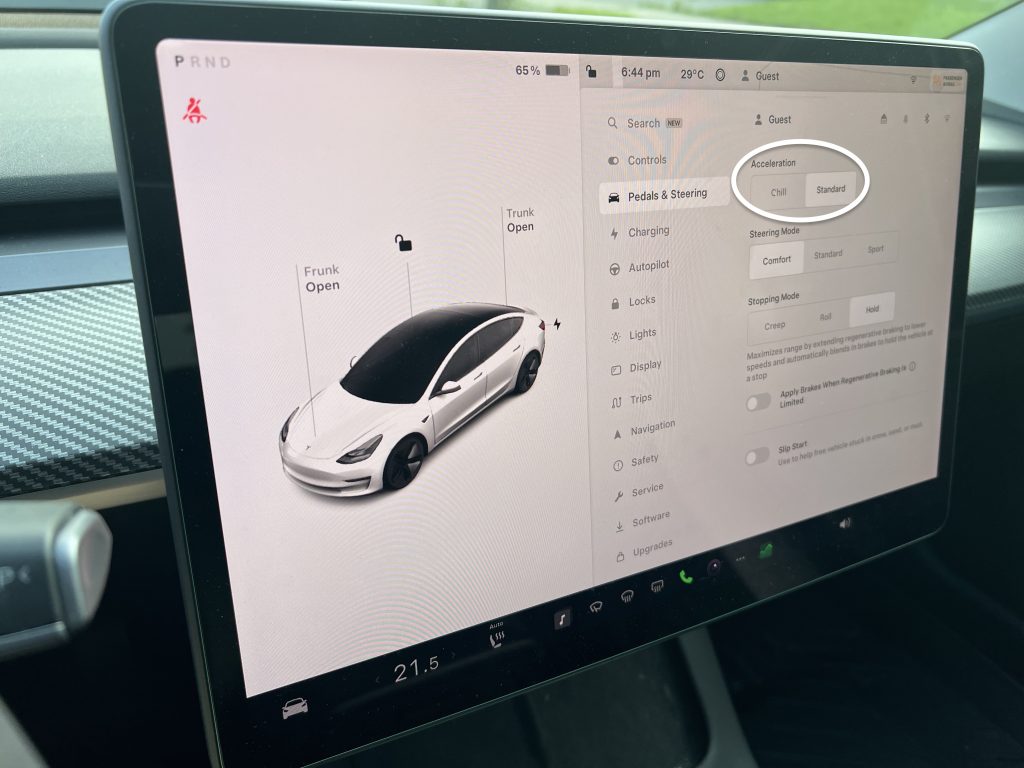 If your vehicle has a heat pump, you can improve the efficiency of your Tesla's cabin heating by reducing the selected acceleration mode. To check if your car has one, tap Controls > Software > Additional Vehicle Information. The reason for better efficiency is that the pump system can take more heat from the Battery to warm the cabin, rather than providing peak acceleration performance.
TIP: If you live in a colder climate, it's suggested that you drive on the Comfort or Standard acceleration modes. By providing the pump with more heat from the battery, it helps maximize driving efficiency in colder weather. In other words, you'll get the most range out of your Tesla by doing so.
NOTE: If you're using a more demanding acceleration mode like Sport, then your battery will require more time to warm up before the increased level of acceleration is available. Make sure to precondition your car ahead of time to have the battery warm and your vehicle primed for driving.
The Bottom Line
The steps on how to change the acceleration mode on a Tesla Model 3 and Model Y are easy. When in your car, tap Controls > Pedals & Steering > Acceleration and then choose your desired setting. Comfort limits your acceleration, standard provides normal acceleration and is ideal for non-performance models, and sport is for performance trims.