By: Otaiba Ahsan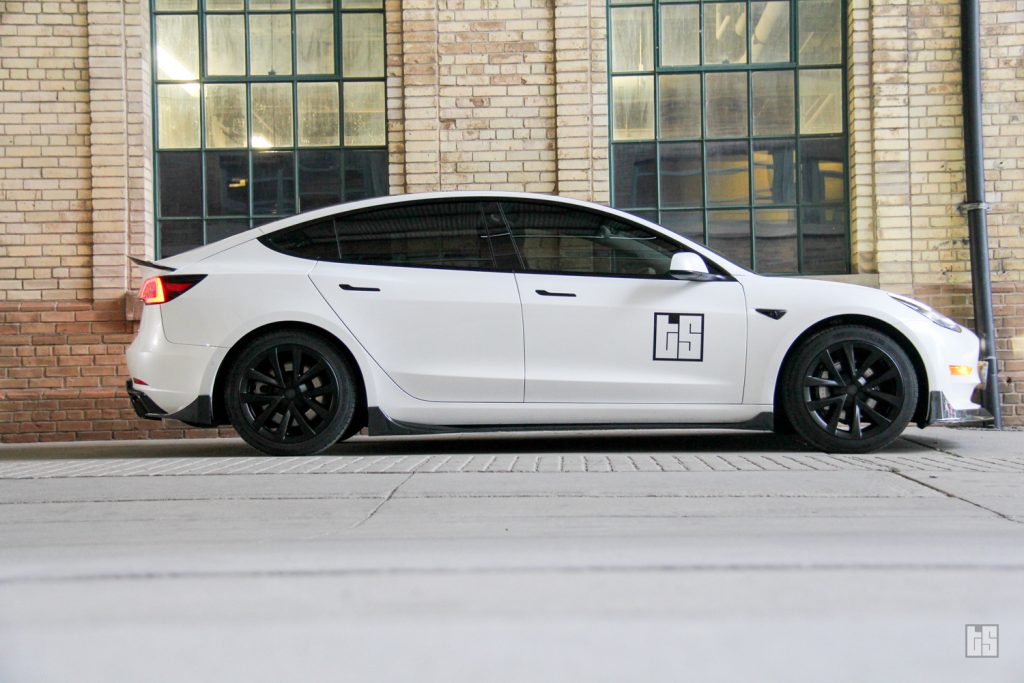 When you finish driving your Tesla and shift into Park, the car will automatically power off when you exit your vehicle and walk away. This holds true whether you use a phone key or key card. Although it's usually not required, there is a way to manually power the vehicle off from within the car. Continue reading for steps on how to manually turn the power off in a Tesla Model 3 or Model Y.
Starting Your Tesla
Before we review how to manually power off, let's go over how starting the Tesla Model 3 and Y works.
When you open the door to enter your vehicle, the touchscreen powers on and you'll be able to operate all controls. Now that you're ready to drive, put your foot on the brake pedal, and pull the drive stalk down for Drive or up for Reverse. That initial moment when the touchscreen comes to life is what most consider the car has started.
NOTE: If you've set a PIN to Drive, then you'll have to enter it on the touchscreen before you're able to begin your journey. However, if you haven't and would like to, when in your car tap Controls > Safety > PIN to Drive and follow the on-screen prompts to create one. It'll add a layer of security for peace of mind. If you forget your PIN, you can touch a link that'll allow you to enter your Tesla login credentials and you can follow the steps to reset.
If your Model 3 or Y fails to detect a key when you press the brake, or one hasn't been detected for more than two minutes then a message will be displayed on screen. It'll say that driving requires authentication.
TIP: Ensure your phone is charged when planning to drive your Tesla, and always keep one key card with you at all times. I like to keep one in my wallet, it adds peace of mind in case your mobile device ever fails you.
Got questions about keys for your car? Don't worry, we've created a detailed guide on the different keys for a Tesla, as well as how to link individual keys to driver profiles.
Manually Powering Off
As mentioned previously, when you finish driving, shift your Tesla into Park, and exit the vehicle it'll automatically power off. This is because it no longer detects a key in the car. Also, if you've been sitting in your Model 3 or Y and the car has been in Park for 30 minutes, it will power off on its own even if you're in the driver's seat.
However, if you'd like to manually power off your Tesla, follow these simple steps when in your car. Tap Controls > Safety > Power Off. Yup, it's that simple! Your vehicle will start again once you press the brake pedal or engage the touchscreen.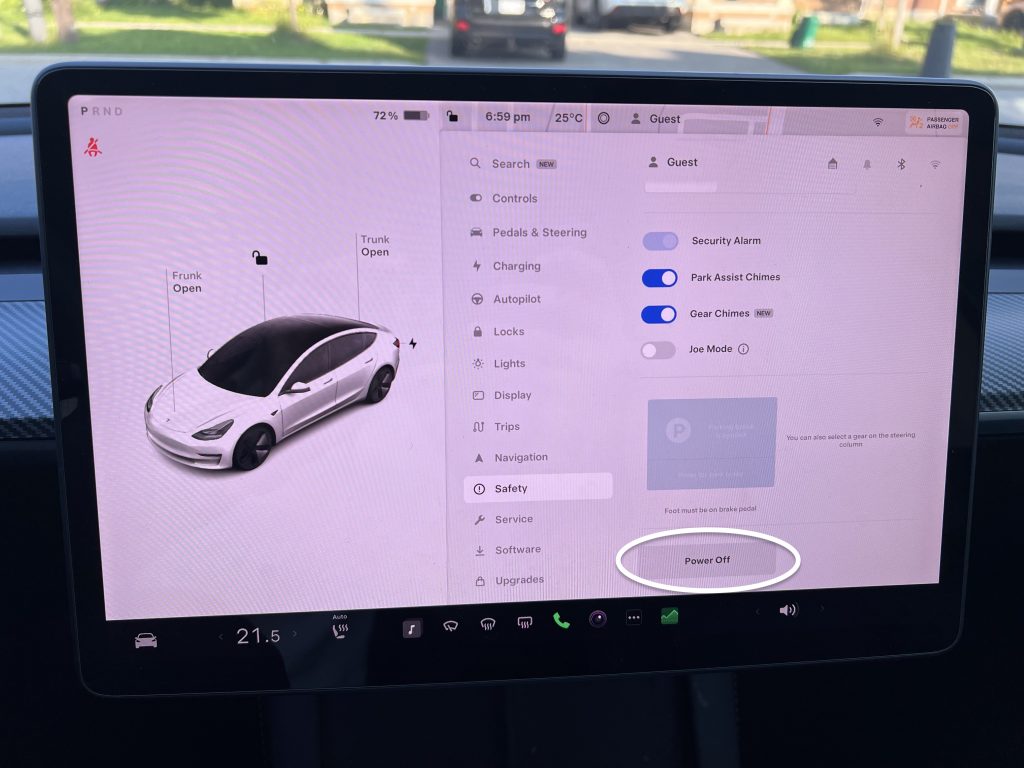 If you're having trouble with your touchscreen or the car is displaying unusual behaviour, see our tutorial on how to reboot the center touchscreen and power cycle your Tesla.
The Bottom Line
The steps on how to manually turn the power off in a Tesla Model 3 or Model Y are simple. When in your car, tap Controls > Safety > Power Off on the touchscreen. If you'd like to start your Tesla again, press the brake pedal or tap the center display.