By: Otaiba Ahsan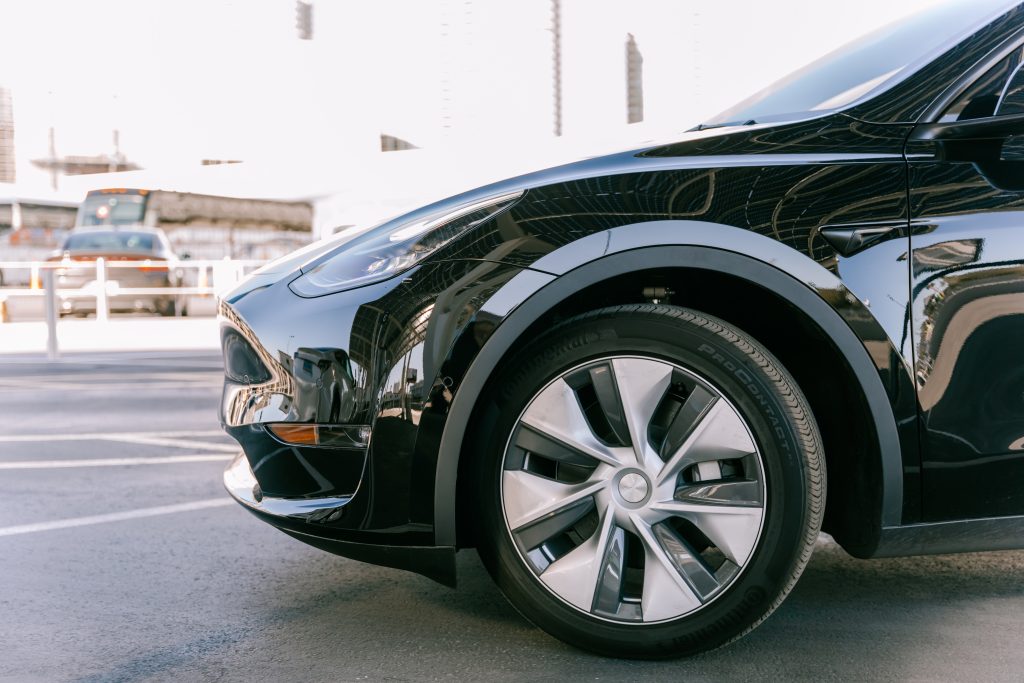 Tesla's lineup of electric sedans and SUVs has become increasingly popular in recent years. These electric vehicles (EVs) have revolutionized the auto industry, with their sleek design and next-level software. One of the most appealing aspects of Tesla ownership is the low maintenance requirements. But how much maintenance is there on a Tesla? Continue reading as we take a closer look at what's required and what to expect as an owner.
Tesla's Maintenance Requirements
Compared to traditional gas-powered cars, Tesla's require less maintenance. This is because Tesla's only have 17-18 moving parts in their powertrain, compared to 200+ in a standard gas car. Also, these fewer moving parts rely on electric motors, which have fewer components that need regular maintenance.
However, routine maintenance is still required to ensure your Tesla's longevity and optimal performance. Here's the maintenance schedule Tesla recommends for their owners…
Cabin air filter: These filters prevent pollen, industrial fallout, road dust and other particles from entering through the vents. They need to be replaced every 2 years for the Model 3/Y, and every 3 years for the Model S/X. The average cost of getting this done from Tesla service can range from $50 to $100.
TIP: You can save money by directly ordering the Model 3/Y or Model S/X cabin air filters from Tesla and replacing them yourself! You can easily follow a YouTube tutorial, or use instructions from Tesla, as they are linked on the product pages for the air filters. Remember that you will have to purchase 2 air filters for this replacement.
Tire rotation, balance, and wheel alignment: Tesla recommends you rotate your tires every 6,250 mi or if the tread depth difference is 2/32 inches or greater, whichever comes first. A tire rotation from Tesla service can cost between $70 to $100.
TIP: Avoid aggressive driving as it can lead to premature tire wear. One way to do this is by enabling "chill mode" which limits acceleration for a slightly smoother ride. This can be done in your Tesla by touching Controls > Pedals and Steering > Acceleration and tapping "Chill." You can also rotate your own tires to completely save on this cost.
Air conditioning (A/C) service: A/C service from Tesla replaces the desiccant bag for better longevity and efficiency of your system. Here is the service schedule for each Model…
Model 3: Replace A/C desiccant bag every 6 years
Model Y: Replace A/C desiccant bag every 4 years
Model S/X: Replace A/C desiccant bag every 3 years
Software updates: There are frequent software updates free of charge that you're required to do as a Tesla owner. These updates typically fix any minor bugs and add new features over time, which means your Tesla ownership continuously gets better! For example, when I took delivery of my Tesla, it didn't have a blind spot camera feature. However, after a few months, an update added this component and it's been super helpful.
TIP: When an update notification comes in, make sure to schedule it for a time when you don't plan to drive. This is because software updates prevent you from driving your Tesla for about 25-30 minutes.
Other maintenance: Tesla recommends testing your brake fluid for contamination every 2 years and replacing it as needed. Also, if you're in a colder climate, they recommend cleaning and lubricating your brake callipers every 12 months or 12,500 mi.
Did you know: Brake pad replacements are rare on Tesla's because of their regenerative (regen) braking system. Regen braking returns energy to the battery, which significantly reduces wear on the brakes. This can be huge savings as the average cost of brake pad replacement can range from $200 to $800.
Tesla Warranty
Tesla offers vehicle warranty for new and used cars. This will cover a lot of repairs, but you'll have to check with Tesla if your specific case will be covered by warranty. Here is how it breaks down:
Basic Vehicle Limited Warranty (BVLW): This covers your vehicle for 4 years, or 50,000 mi, whichever comes first.
Supplemental Restraint System Limited Warranty: Covers your vehicle for 5 years, or 60,000 mi, whichever comes first.
There is also a Battery and Drive Unit Limited Warranty which varies based on which model and trim you have. They all cover your battery and drive unit for 8 years or a certain mileage, whichever comes first. If your battery falls below 70% of its original capacity within this 8-year or milage period, Tesla may replace the battery under warranty at no additional cost.
All new vehicles purchased from Tesla will include the BVLW, Supplemental Restraint System Limited warranty, and the Battery and Drive Unit Limited Warranty.
Lastly, there's a Used Vehicle Limited Warranty for those who purchase a previously owned Tesla. This includes the remainder of the 4 years or 50,000 mi left on the BVLW. After this expires the Used Vehicle Limited Warranty adds an additional 1 year or 10,000 mi of coverage. If the BVLW was already expired, you'll still get the 1 year or 10,000 mi used vehicle warranty. The balance of the original Battery and Drive Unit Limited Warranty still applies for previously owned Tesla's.
The Bottom Line
How much maintenance is there on a Tesla? Essentially, it's only the cabin air filter replacement and tire rotations that owners must think about for regular maintenance. There's no stress about frequent oil changes, brake pad replacements and more. This is a huge plus of Tesla ownership, and personally, I've loved not having to stop at gas stations or auto body shops!