By: Otaiba Ahsan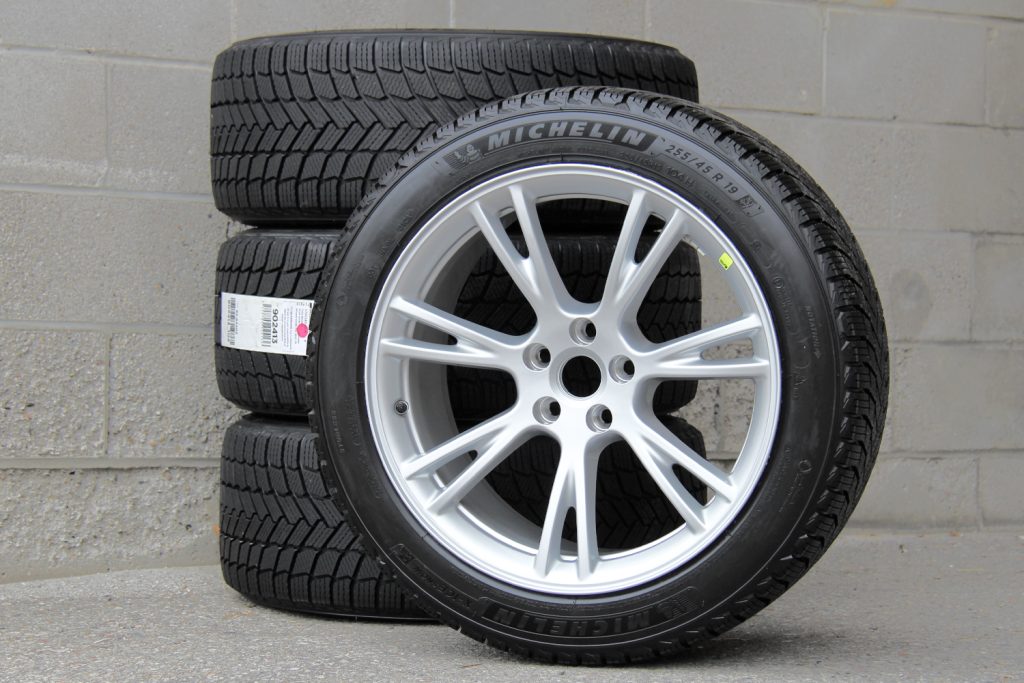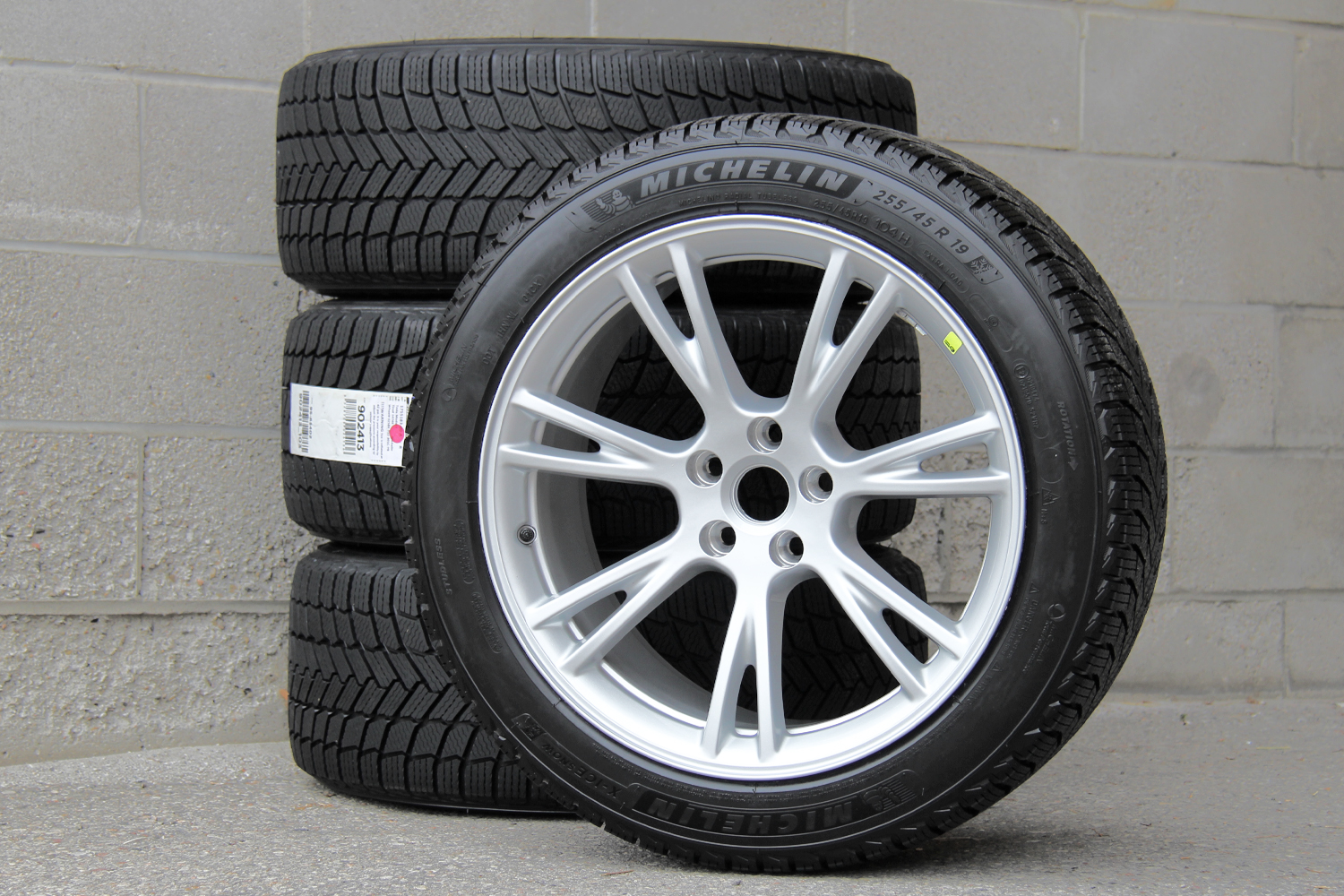 If you're a vehicle owner who lives somewhere where it's cold and snowy during certain times of the year, then you've certainly considered putting Winter tires on your car. However, it can be quite confusing when searching for which tires or packages to purchase. Do you go for the Facebook Marketplace resell, or to Costco? Do you grab tires and wheels separately, or buy a complete set? What makes a good Winter tire? If these are all questions you've asked yourself, then you're in the right place! Continue reading for the Tesla Owner's Complete Guide to Winter Tires.
Frequently Asked Questions About Winter Tires
There are several questions you need to ask yourself before going all in on Winter tires. Here's a quick list, along with some insight:
1) What are the Benefits of Winter Tires?
By far the most positive benefit of putting them on your car is safety. In fact, a survey from the Tire and Rubber Association of Canada stated that 79% of participants believed that driving a vehicle equipped with Winter tires saved them from potentially hazardous situations, such as loss of control or collision. Canada gets the second most snowfall in the world among all countries, so it's impressive that so many drivers believed they were saved from potentially dangerous experiences.
Depending on where you live, many insurance companies will provide a discount on your monthly premium if you equip your vehicle with Winter tires during the colder months. Another benefit is peace of mind. Whether you or someone else is driving, it's nice to know that the ride is more secure with these tires.
2) What's the Difference Between All-Season Tires and Winter Tires?
All-season tires are what comes with most Teslas, unless you're getting a Performance or Plaid model, which are equipped with Summer tires. The all-seasons are typically good for driving in temperatures of 45 degrees Fahrenheit or higher, as their rubber is flexible enough to maintain a solid grip on the road. The potential risk of using these tires in the Winter is that they can harden, which reduces traction. As a result, they're more prone to slip and slide in snowy and icy conditions.
Winter tires on the other hand are designed differently and are meant to drive in temperatures of 45 degrees Fahrenheit or less. They are much more flexible which means they can spread out for a stronger grip. Additionally, Winter tires have better tread patterns that are designed specifically to push water, snow, and ice to the sides. This allows the tires to stay in better contact with the roads.
3) Are Winter Tires Important for Teslas?
Tesla's and other electric vehicles are notorious for their simplicity and lack of vehicle maintenance. However, a common occurrence for many owners is that their all-season tires wear out more quickly when compared to gas-powered cars. When I spoke personally with a Tesla advisor, he mentioned that the high performance and acceleration of the car contribute to this faster degradation of the tires.
Therefore, it's important to take care of your tires, especially as a Tesla owner. That's why putting Winter tires on your car is a great idea, as it improves safety and will ultimately extend the life of your all-season or Summer tires.
Key Considerations When Purchasing Winter Tires
Now that we've determined the benefits of Winter tires, let's talk about what makes quality ones. First, it's important to note that Winter tires are typically costly to purchase and install, and you'll also need a place to store your original tires. If you can't justify the cost to buy a set and get them onto your car, or don't have a safe place to store your previous tires, then it might not be a good idea to purchase them.
However, if you've covered all your bases, then here are some additional points to consider when making this important decision.
1) Do Your Research.
There are endless Winter tires and packages out there. If a price is too good to be true, then it probably is. Look for well-known brands like Michelin or Pirelli for example. You can also save some money if you go with ones that come from China, but they won't be as reliable or last as long as the more reputable companies. For wheels, if you care about the look then you might want to grab OEM ones.
2) Shop Early
If you keep waiting and the Winter season is approaching, then the price will inevitably go up. Most retailers get their tires in the Fall, and as time goes on the demand increases while supply decreases. So, if you've made up your mind and know it's the best decision, then make the purchase.
3) Consider Complete Packages
A lot of businesses have made it easy now, providing complete packages for Winter tires. These should include the tires already mounted on the rims, and the tire pressure monitoring system (TPMS) on them as well. While these packages might be slightly more expensive, the convenience factor is a huge plus.
Tesloid's Winter Tire Packages for the Model 3 and Model Y
The Tesla Owner's Complete Guide to Winter Tires has now covered benefits and considerations. Now, it's time to choose your Winter tires! Lucky for you, Tesloid has a complete winter tire set for both the Model 3 and Model Y.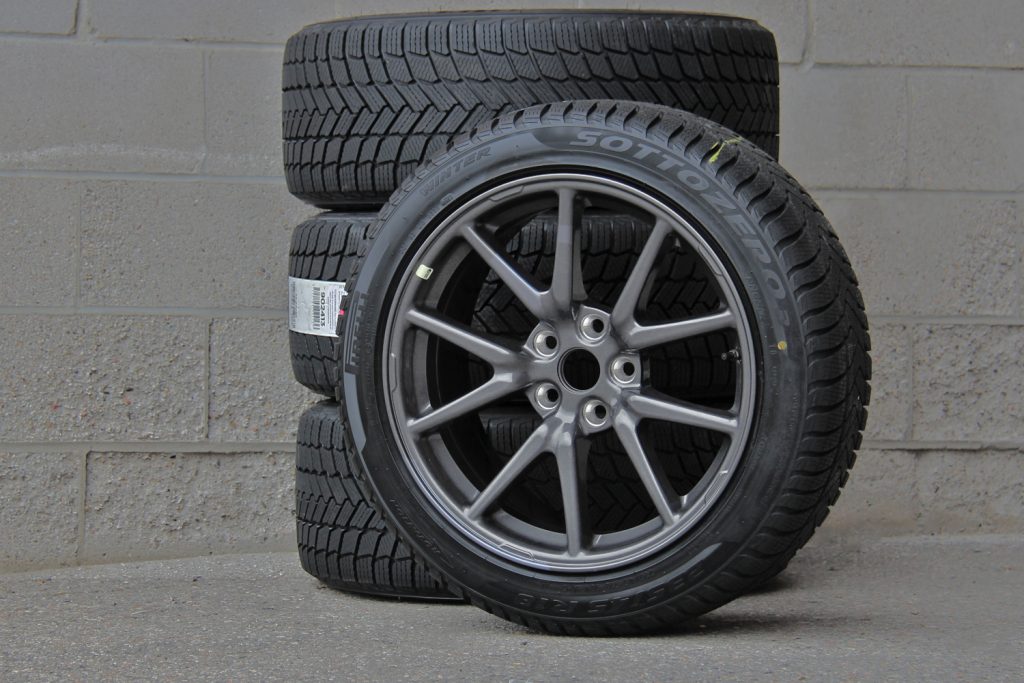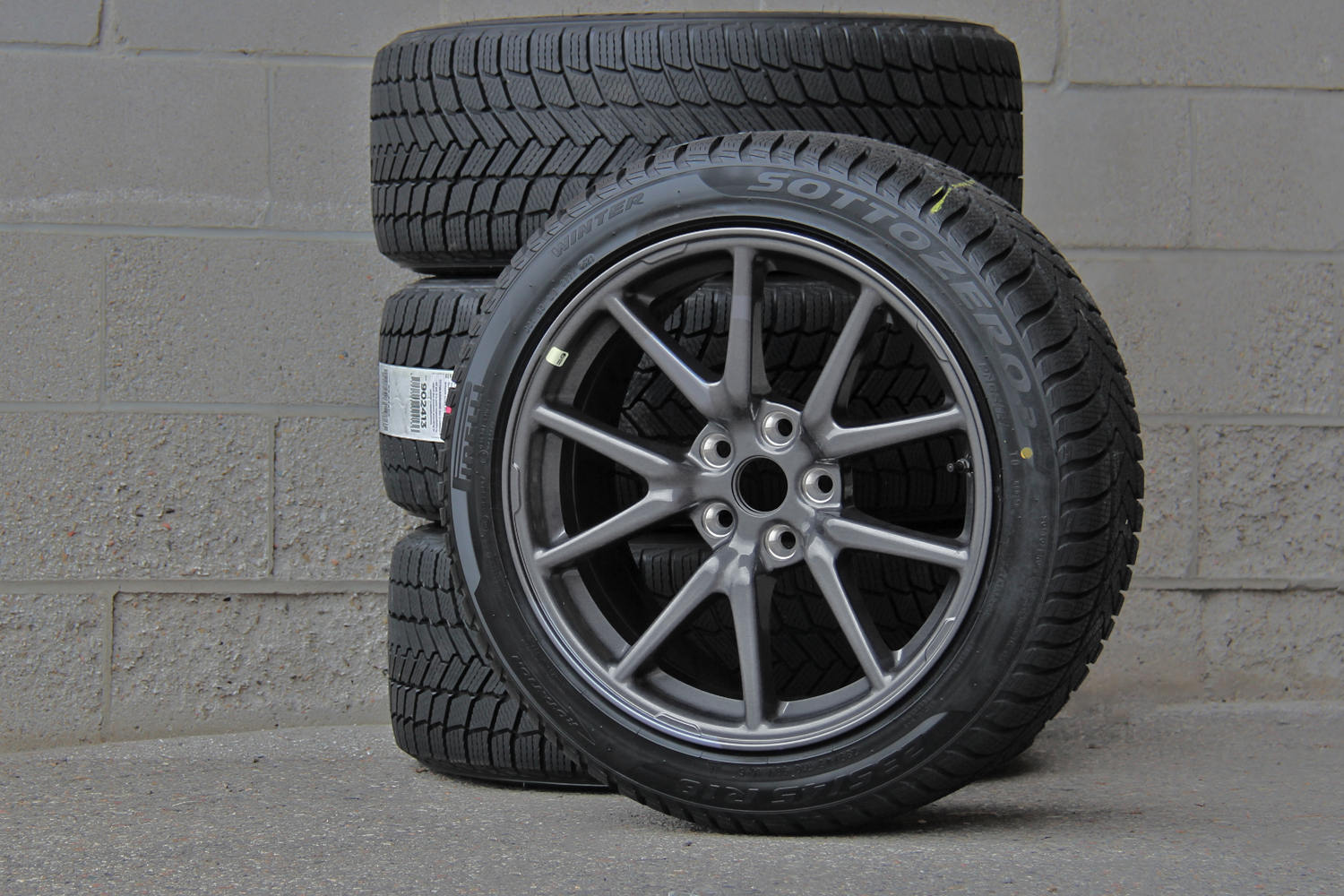 This package includes Pirelli tires for the Model 3, and Michelin X-Ice Snow Tires for the Model Y, which are both ultimate winter tires designed for excellent traction, long-lasting tread, and the most comfortable ride. These should perform for many seasons to come. You will also get OEM 18-inch Wheels for the Model 3 and OEM 19-inch Gemini Rims for the Model Y, from Tesla's original manufacturing facility. These rims are also compatible with all kinds of wheel covers.
The tires come mounted onto the rims with tire pressure monitoring sensors (TPMS) and are balanced and ready to go. You can take them to any auto shop, and they can install them for you with ease.
The Bottom Line
The Tesla owner's complete guide to Winter tires is now complete! Here are the key takeaways. Know the benefits Winter tires provide over all-season or Summer ones, and then review in detail all the key considerations that come up when making this decision. Once you're ready, choose a trusted place where you can purchase the tires. Don't forget to account for the cost to purchase the tires, and where you'll store your old tires.