By: Otaiba Ahsan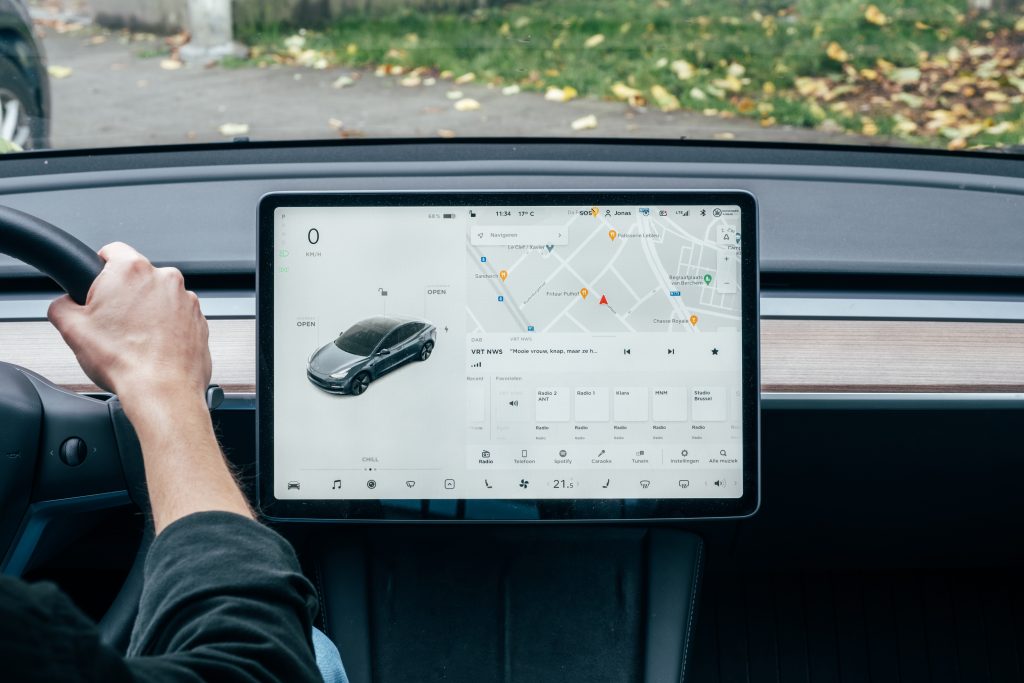 One thing you'll immediately notice when you sit in a Tesla for the first time is how minimalistic the interior is. There are no buttons at all, outside of the ones on the steering wheel and everything is accomplished by either the touch controls on screen, or by voice command. One component most cars have is a speedometer, and that made me think: where is the speedometer for a Tesla? Continue reading for details on differences in speedometer locations depending on the make and model, and alternative solutions if you disagree with Tesla's design.
Speedometer Location in Your Tesla
The location of your Tesla's speedometer greatly depends on which model you own. It's well known that the Model 3 and Y are quite different from the Model S and X. Here's the breakdown:
Speedometer on the Model S and X: Tesla's premium Models have identical locations for their speedometer and are less minimalistic in design compared to other cars in their lineup. The Model S and Model X both house an instrument panel directly behind the steering wheel. This is similar to how the majority of cars are designed.
When driving, the instrument panel will display your driving speed as numbers, rather than a gauge, on the right side of the set up. It will also have a small icon at the top which shows what the current speed limit is on the road, and you can see what your traffic-aware cruise control is set to as well.
Speedometer on the Model 3 and Y: Unlike the other two cars, the Model 3 and Model Y are lacking an instrument panel. There's nothing behind the steering wheel, which takes some getting used to when you first start driving one of these vehicles.
Instead, the speed is shown on the big screen while the vehicle is in motion. Your speed as a number will be on the top left of the display. Moreover, the speed limit for the road you're on can be found to the right of this number, and just beside it will be what your traffic-aware cruise control is set to.
Changing Between Miles and Kilometers
There will be situations where you're required to switch between miles and kilometers. Whether it's travelling between different countries or permanently relocating somewhere, it's good to know how to make this change. This is an extremely simple process that can be completed in two short steps:
1. Make sure you're parked and in a safe environment. You don't want to be playing around with your car settings while driving as it can be distracting and dangerous.
2. Begin by Tapping the Car Icon > Display > Toggle Miles or Kilometers
That's all there is to it! It's simple but important to ensure your speed unit matches your local area as it'll help you avoid any issues with going too fast or slow.
Alternative Speedometer Options
If you're the type of person that requires a speedometer behind your steering wheel, then there are some options available for you. Tesloid offers a Speedometer Display for the Model 3 and Model Y as those cars lack the instrument panel present in the Model S and X.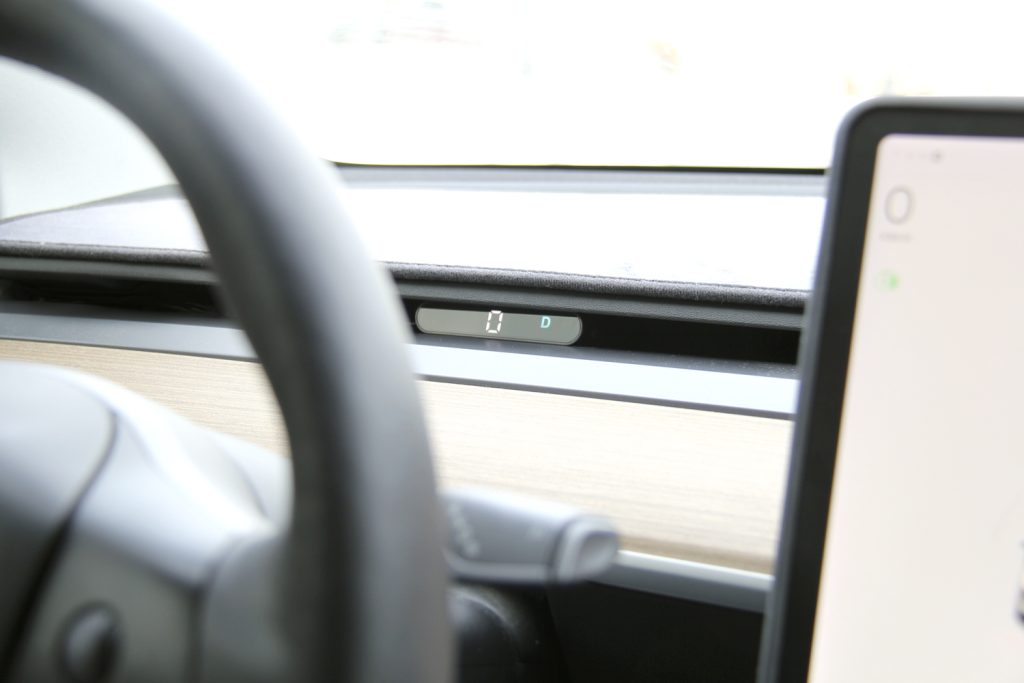 This is a sleek secondary display that'll help get your eyes off the screen and keep them on the road when wanting to check your speed. The Speedometer Display is located conveniently underneath the lip of the dashboard. It'll provide all essential information like speed, gear, turning signals, battery percentage (on park) and a low battery sign. It's easy to install and we've created a simple video tutorial for anyone who needs it.
The Bottom Line
Where is the speedometer for a Tesla? If you're in a Model S or X, you'll see the speed displayed on the instrument panel behind the steering wheel, which is similar to most production cars. However, if you're in a Model 3 or Y, then it'll be on the top left corner of the main screen. If that is too much of a change for you, then you can grab the Tesloid Speedometer Display.