By: Otaiba Ahsan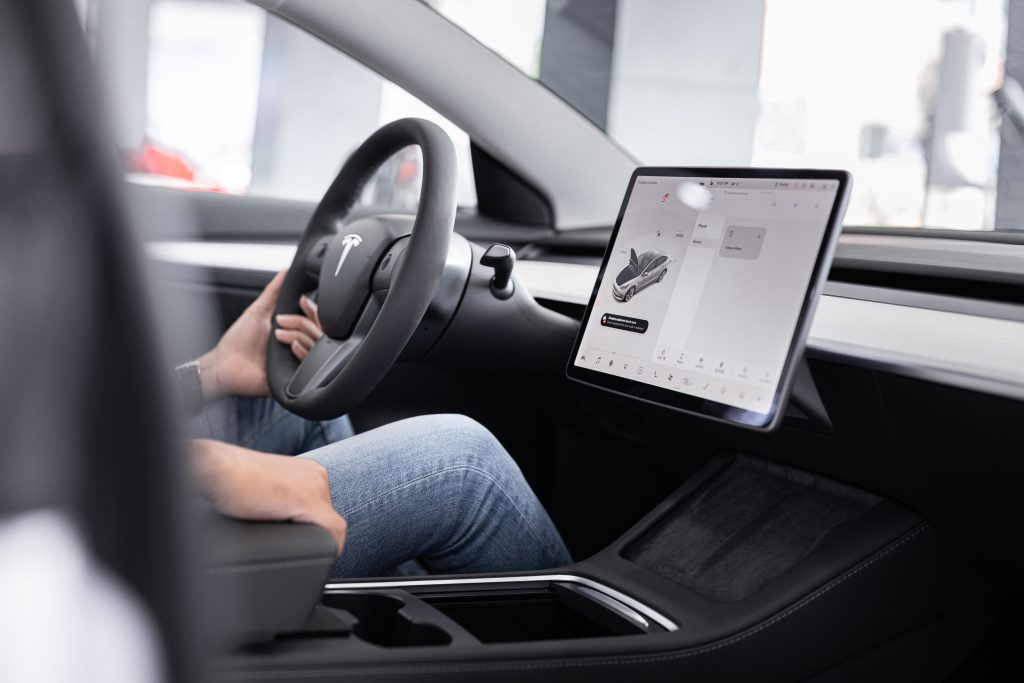 One thing Tesla is unanimously known for is their Autopilot. As a tech enthusiast myself, I was fascinated by the software that powers this system and couldn't wait to try it myself. While it's far from perfect, it certainly didn't disappoint! How much does Full Self-Driving (FSD) cost on a Tesla? While pricing for Autopilot and FSD are constantly changing, continue reading for details on what they currently are.
What Is Autopilot and Full Self-Driving Capability?
Before we learn about pricing for autopilot and FSD, it's important to understand what it is. Essentially, it's an advanced driver assistance system that's designed to improve safety and convenience when behind the wheel. The car uses its software and cameras, both inside and out, to accomplish a smooth autopilot experience. When used correctly, it'll help reduce the overall workload when driving. However, with its current capabilities, it doesn't make any Tesla a fully autonomous vehicle, so you'll still have to be an active driver.
Active Safety Features
While using autopilot, it's important to know that Tesla's are equipped with safety features to help keep you and others protected:
1. Automatic Emergency Braking: This will detect any cars or obstacles that the car may impact and automatically applies the brakes if needed. The automatic emergency braking has saved other Tesla drivers I know from hitting unexpected and sudden obstructions on more than one occasion.
NOTE: Tesla's are also equipped with forward and side collision warnings in addition to emergency braking. These will simply warn you of any potential collisions and can be lifesaving if you're distracted when driving.
2. Obstacle-Aware Acceleration: If an object or obstacle is detected in front of your vehicle, it will automatically reduce the acceleration. This can be especially useful when driving in areas with high levels of construction.
3. Blind Spot Monitoring and Lane Departure: Lastly, Tesla offers blind spot monitoring and lane departure avoidance. While it's best to do a shoulder check every time, another way is to view the on-screen visualization to see if cars are in your blind spot. If you indicate to change lanes and there's a car in your blind spot, it will notify you on the screen. If you try switching anyways, you'll be automatically steered back into your lane so long as the vehicle detects the car.
Pricing for Autopilot and Full Self-Driving Capability
When purchasing a Tesla, you can essentially choose from three levels of software for your autopilot experience, and they all come at a different price:
1. Basic Autopilot: This is included with all Tesla's at no added cost. It provides you with the experience of adaptive cruise control, along with lane keeping and autosteer while driving on highways. This means that your Tesla will accelerate and brake for you while also keeping you in your lane.
2. Enhanced Autopilot: Adding this level of software costs an additional $6,000. It comes with the Basic Autopilot features, as well as a few extra perks. This includes navigate on autopilot, which takes your car on and off the highway by itself, and auto lane change. It also has auto-park and summon, which is a capability that calls the car to you from its parked location.
3. Full Self-Driving Capability: FSD costs a whopping $15,000 to add when purchasing your Tesla. It includes everything mentioned in the Basic and Enhanced Autopilot but also provides the opportunity to join the FSD beta. This allows you to experience the full autonomy that Tesla is striving for, so you'll be able to test city and street driving in your neighbourhood using FSD. The best part, when it's (hopefully) perfected one day, you'll have full access to all its capabilities. To gain access to FSD beta you'll have to maintain a certain safety score which looks at several factors to gauge your driving safety.
NOTE: Tesla also allows you to subscribe and pay monthly for FSD. If you're going from Basic Autopilot to FSD, it costs $199.00 per month, and if you're upgrading from Enhanced Autopilot to FSD then it'll be $99.00 monthly. The subscription is a great alternative for those who want to test out FSD before making the full purchase. It's also useful if you're planning a road trip and only want to pay for that single month. You can add the subscription in the Tesla App.
The Bottom Line
How much does Full Self-Driving (FSD) cost on a Tesla? Well, it depends on what level of software you decide to purchase when you get your car. The Basic Autopilot is free and has great features that will satisfy most for their daily driving. But if you're looking for more, the Enhanced Autopilot and FSD software can be bought for $6,000 and $15,000 respectively. If you have the money to comfortably afford the upgraded software and believe you'll take advantage of it, then definitely consider going for one of the two paid options. For me personally, the Basic Autopilot has everything I need.