By: Otaiba Ahsan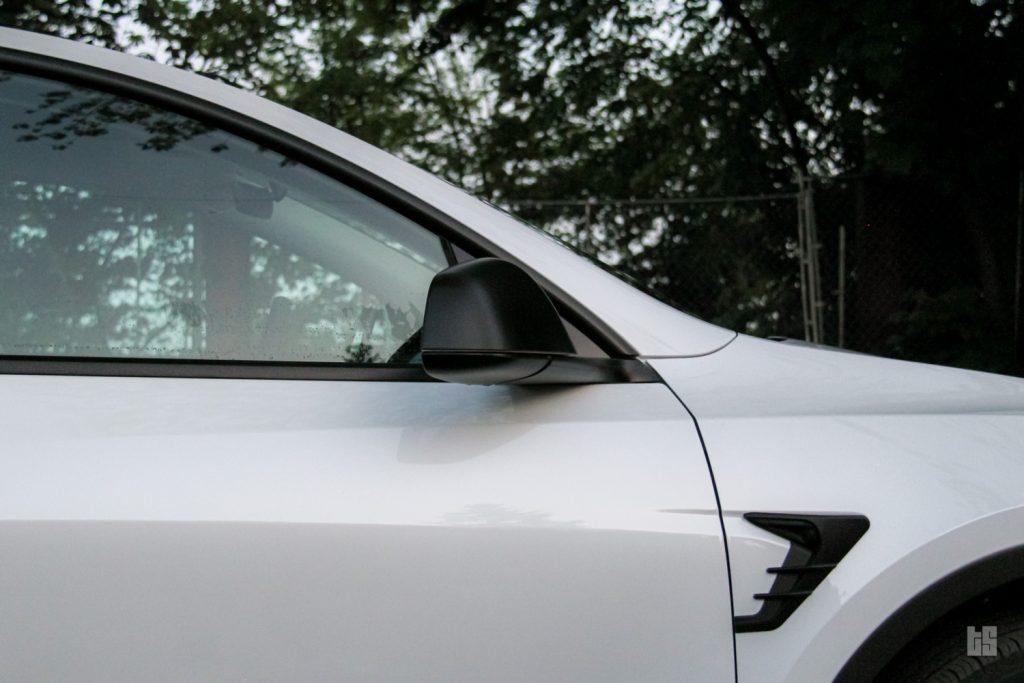 The automotive industry has made incredible advancements, especially over the past few decades. From fully electric vehicles (EVs) to unique engine designs, it's impressive how far cars have come. A minor feature that most entry-level "luxury" vehicles have is auto-fold on the exterior side mirrors, typically enabled once you've parked and locked the car. However, there are times when you might want to disable this capability altogether. Continue reading for steps on how to turn off auto-fold mirrors on a Tesla Model 3 or Model Y.
Folding the Exterior Mirrors
Before we talk about auto-fold, let's walk through manually folding the mirrors first. We've all been in a situation where we've feared our exterior side mirrors' safety. Whether it's parking in between two cars, or being on a narrow downtown street, these situations bring anxiety. Thankfully, manually folding the mirrors in a Tesla Model 3 and Model Y is simple.
When in your car, tap Controls > Fold or Unfold Mirrors. It's really that easy! They'll stay folded until you choose to undo it. However, if you begin to drive and your speed exceeds 31 mi/h, then they'll automatically unfold.
TIP: If you're taking your Tesla to an automatic car wash, make sure to do three things. The first is to put your vehicle in Car Wash Mode, and the second is to manually fold your mirrors for added safety. If you don't then, they'll remain unfolded for the entire wash, which in most cases shouldn't be a problem, but it's better to be safe than sorry. Lastly, ensure you're using a touchless automatic wash to avoid potential damage to your Tesla.
Turning off Auto-Fold
Auto-fold is a feature that folds the exterior side mirrors as soon as your Model 3 or Model Y is shifted in park. They'll automatically unfold as soon as you unlock the car. However, some drivers are not fond of this capability, and like to toggle it off.
To do so, use the screen in your car and tap Controls > Mirrors > Mirror Auto Fold. You can switch between having it on and off in this view.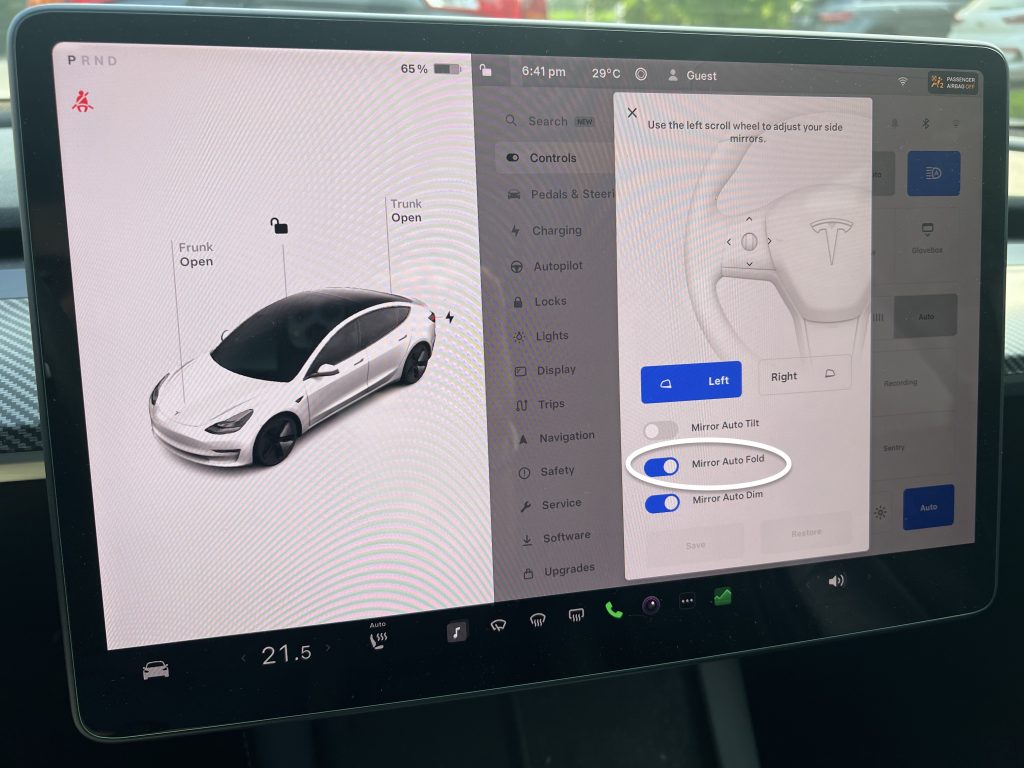 If you'd like your exterior side mirrors to stay unfolded in most places, but fold automatically in certain locations only, this is possible as well. To enable this, stop at a location of your interest, manually fold the mirrors, and you'll see a Save Location message below the Fold Mirrors control. The next time you arrive at that location, once you park your car the mirrors will fold automatically.
Mirror Covers
If you'd like to add both protection and customization to your exterior, then the Tesloid Model Y Side Mirror & Fender Camera Covers are a great option. They come in a matte black finish which helps make the car look sportier and protects the original mirror and fender camera trim.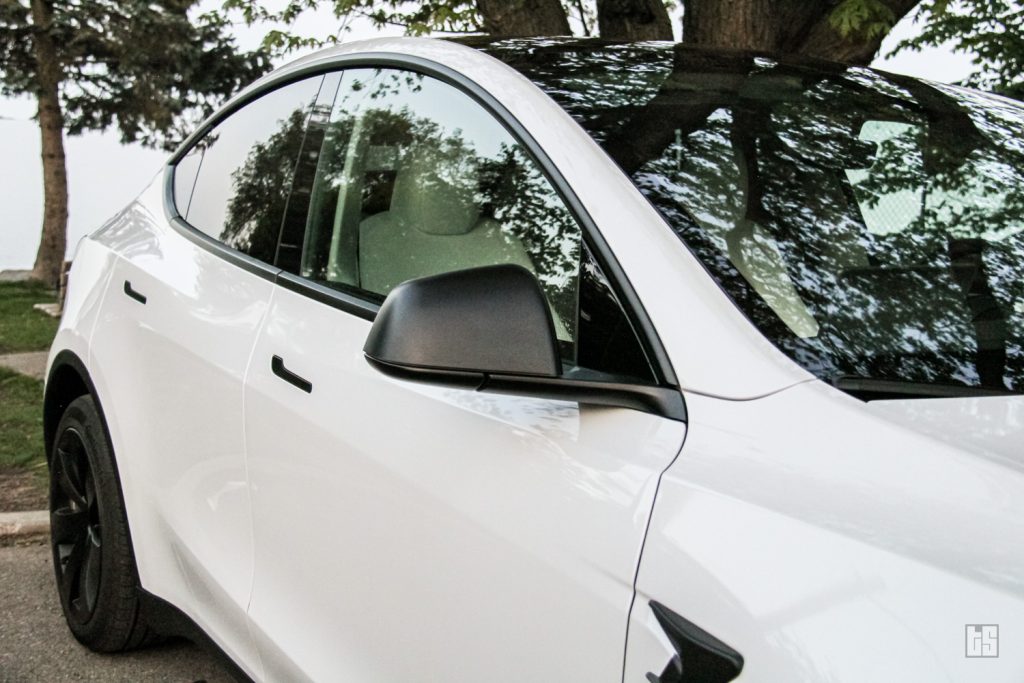 Installation is simple, with an easy peel n' stick system. The adhesion is strong enough to keep it in place for as long as you need, but also is removable if required. The 3D ABS material compliments the exterior of the Model Y nicely.
The Bottom Line
The steps on how to turn off auto-fold mirrors on a Tesla Model 3 and Model Y are simple. When in your car, use the screen and tap Controls > Mirrors > Mirror Auto Fold. You can toggle whether you want it on or off in this view. For me personally, I like to have the mirrors folded for added peace of mind. However, the decision is completely up to you.