By: Otaiba Ahsan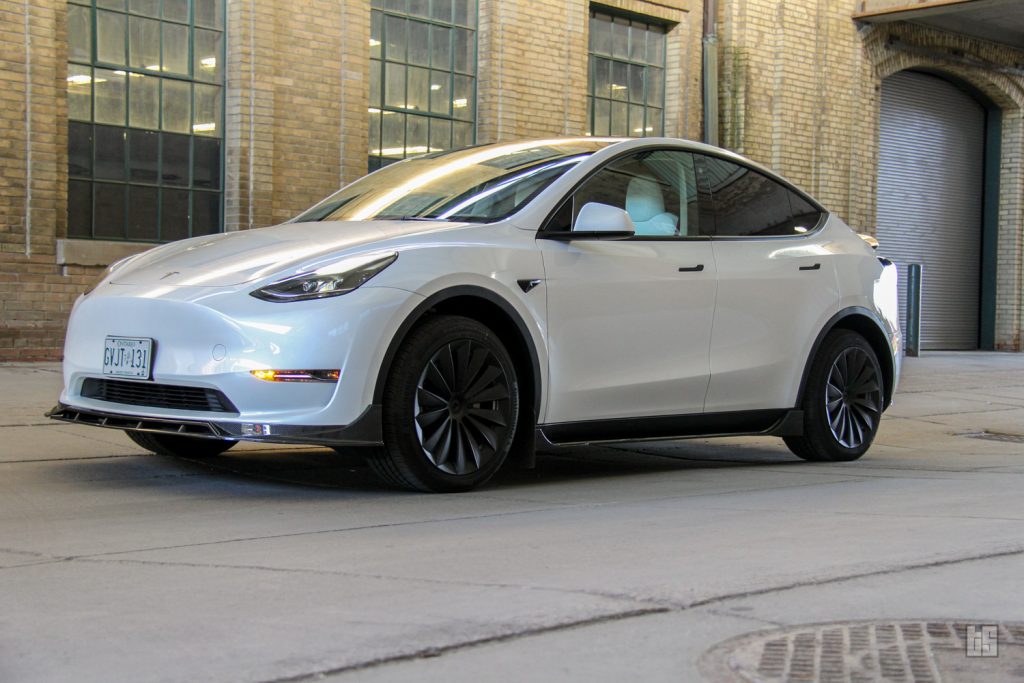 One annoyance I've heard from many people who sit in my Tesla is that it lacks grab handles, which are normally located above all doors in the interior of most cars. These are typically used when getting into and out of any vehicle, but can also be handy if it's an especially bumpy ride. Tesla decided not to include them to help support their minimalistic design, and they also have a more prominent handle by the door release button that can be used instead. The follow-up questions I get are typically about what else is missing from these cars, with a hint of shade in their voice. One of the most common ones is about coat hangers. Do the Tesla Model 3 and Model Y have coat hangers? Continue reading for more.
Location of the Coat Hangers
The short answer is, yes! Both the Tesla Model 3 and Model Y have coat hangers located above the rear passenger doors. There is a small tab that is flush with the interior. Push it to bring the hanger out, and then guide it back into place when you're done. You'll hear a small click to confirm it's set. There's a total of 2 coat hangers in each Model.
One thing to note about the coat hangers in both the Tesla Model 3 and Model Y is that they've received some complaints about their design. It's quite easy to place your clothes on the hangers, however, it can be difficult taking them off, especially from the outside of your car. This is due to the curved design of the coat hangers.
TIP: If possible, use a thin clothing hanger. Most of the issues I see are when a thicker one is used which causes difficulty when trying to remove it from the latch. Also, it's better to only hang 1-2 items of clothing at once. With more clothes, it becomes increasingly challenging to remove the hangers.
I've seen conversations around this issue from 2018, and it's something I've personally experienced as well. This means that Tesla hasn't really addressed the issue despite it being around for so long. Hopefully, that will change in the coming years.
The Bottom Line
Do the Tesla Model 3 and Model Y have coat hangers? Yes, both vehicles have 2, which can be found above the rear passenger doors. You'll see a small tab that's flush with the interior that you can push to reveal the hanger. Once you're done, simply guide it back into place until you hear a click to confirm that it's set.