By: Otaiba Ahsan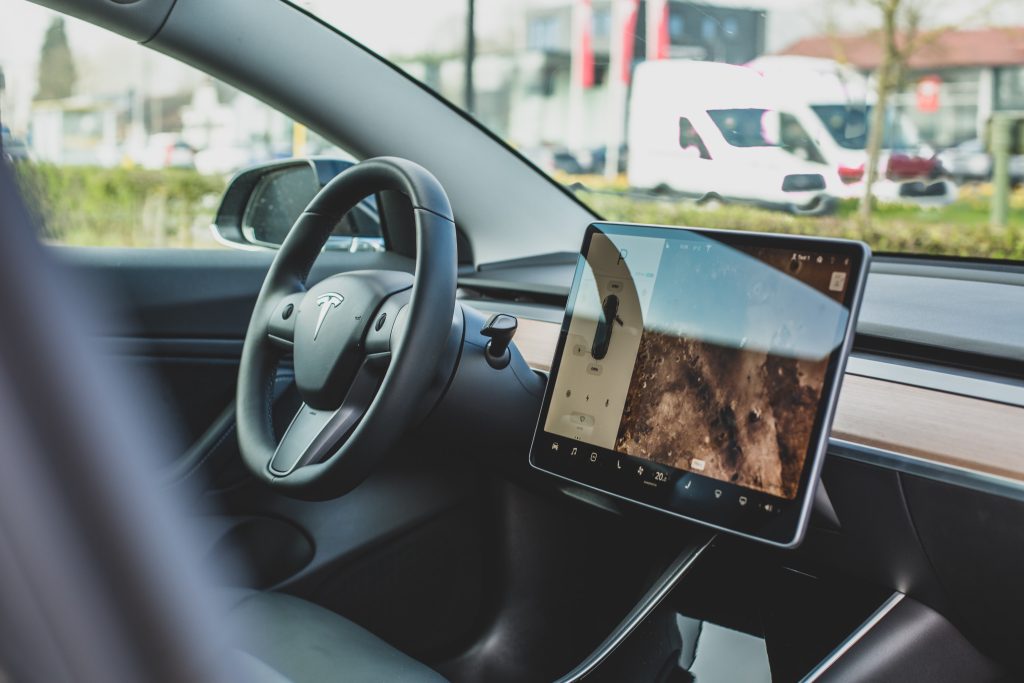 Something Tesla vehicles have kept consistent for the Model 3 and Model Y is a minimal design, both on the exterior and interior of the cars. There are virtually no buttons, except for a few on the steering wheel, as the majority of actions are accomplished using the 15-inch screen or with voice commands. In most cars, the glovebox is typically opened by either pushing on it or using a handle. However, as part of Tesla's minimalistic approach, there's no way to physically open the glovebox. Continue reading for simple steps on how to open the glovebox in a Tesla Model 3 and Model Y.
Tesla's Glovebox
The glovebox in the Model 3 and Y is located in the front passenger area. It's a convenient place to store things that need to be kept in the car but not accessed frequently. I like to keep my ownership and insurance papers, as well as other items like pens and a first-aid kit in my glovebox.
Additionally, there is a USB-A port located inside the glovebox. The primary use of this port is to save videos when using features such as Sentry Mode and Dashcam. However, the port can also charge a USB-connected device. If you purchase a Model 3 or Y new from Tesla, they'll provide a pre-formatted flash drive that is already plugged into the port. However, it only has 128 GB of storage, so many choose to upgrade this to a 1 TB hard drive for long-term peace of mind. You'll want to ensure you have storage on your USB stick or hard drive in case you need to save footage from an incident that happens.
NOTE: If you want additional USB or Type C ports in a convenient location, Tesloid has a USB Inline Bar for the Model 3 and Model Y. This can be slotted into the center console area if your Tesla is newer than October 2020. It provides two additional USB and Type C ports that are perfect to have for long drives or to charge multiple devices.
How to Open the Glovebox in the Model 3 and Y
There are two primary methods of opening the glovebox in your Tesla Model 3 or Y:
1. Voice Command: The first way to open your glovebox is through voice command. To do this, press the circular button on the right side of the steering wheel and say "Open Glovebox." Your glovebox should open, making this a seamless and (almost) hands-free experience.
2. Touchscreen: Alternatively, you can also use the 15-inch touchscreen in your car. Simply tap the car icon in the bottom-left of the screen and hit "Glovebox" which will open it.
NOTE: You're able to set a 4-digit PIN for additional security when anyone tries to open the glovebox. This can be done by touching Controls > Safety > Glovebox PIN and following the on-screen prompts. Once set, the car will ask you to punch in the PIN each time you try to access the glovebox.
The Bottom Line
How do we open the glovebox in a Tesla Model 3 and Model Y? It's extremely simple and can be done in one of two ways. The first is via voice command and the second is through the touchscreen. Remember, if you're looking for additional security, you can set a 4-digit PIN that's required each time the glovebox needs to be accessed.