By: Otaiba Ahsan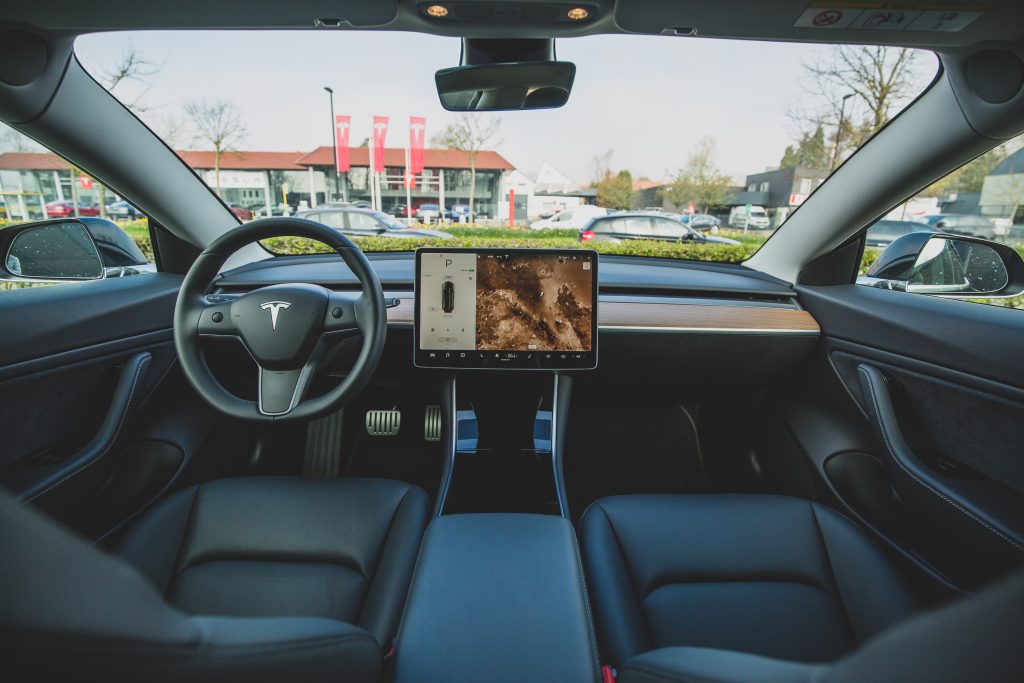 When buying something new, the last thing anyone thinks about is reading through the manual, and the same holds true for Tesla's. They're incredibly fun to drive and those who sit in one for the first time are typically fascinated by its unique design and features. However, in some cases if you wish to take full advantage of everything the car has to offer or to find an answer for a small detail you're curious about – the Tesla owner's manual will be crucial. Continue reading to discover where to find the owner's manual of a Tesla.
Tesla Owner's Manual
The Tesla owner's manual is where you'll find the latest information that is customized to your car. This means it's specific to your vehicle depending on the features you purchased, its configuration, the region you reside in and more.
To access your vehicle's owner's manual from within your car, use the main touchscreen. You'll have to tap Controls > Service > Owner's Manual and then you can browse through the different options on the screen.
There are also more general owner's manuals that Tesla has published online and are updated regularly. These won't be specific to your vehicle but are still great resources. For your convenience, I've compiled the links to all of them here:
NOTE: For each link, it'll tell you what software version or year the manual is applicable for, so you can double-check to make sure you're getting the correct information you need. For example, the link to the Model S and X owner's manual states that it's for ones that were manufactured in 2021 or later. There are separate pages for models that were made prior to those years.
Benefits of the Owner's Manual
The owner's manual will have details on all things Tesla. You'll find useful explanations and diagrams explaining everything about your car. For daily driving, you won't really need to access the manual, however I've found myself referring to it a number of times for more specific questions.
For instance, I'm in an area with cold winters, where the handles often get jammed with ice. The first time this happened to me, I quickly referred to the manual, which has a great explanation of how to safely open your doors in this situation. Whether it's for illustrations, specifications, or guides on how to use different features, the owner's manual has you covered.
TIP: Consider downloading a copy of the owner's manual and saving it to your phone. While there likely won't be a situation where you'll need offline access to the manual, it never hurts to have one handy.
Online Platforms
While Tesla has done an excellent job of organizing their owner's manual and making it easy to navigate, many prefer to look for answers elsewhere. There are numerous forums and excellent blogs (like Tesloid!) that provide great information in a digestible way.
Also, look into joining local groups in your community. There's a good chance you'll be able to find one to join on social media for different Tesla topics. Since it's local, you can even meet up with other owners and make the most of your Tesla ownership.
The Bottom Line
So, where do you find the owner's manual of a Tesla? The best way to do it is by using your car's touchscreen and tapping Controls > Service > Owner's Manual. This will provide you with a personalized manual, configured to your vehicle. Otherwise, you can use the links above to see a more generic version of the manual for your Tesla.