By: Otaiba Ahsan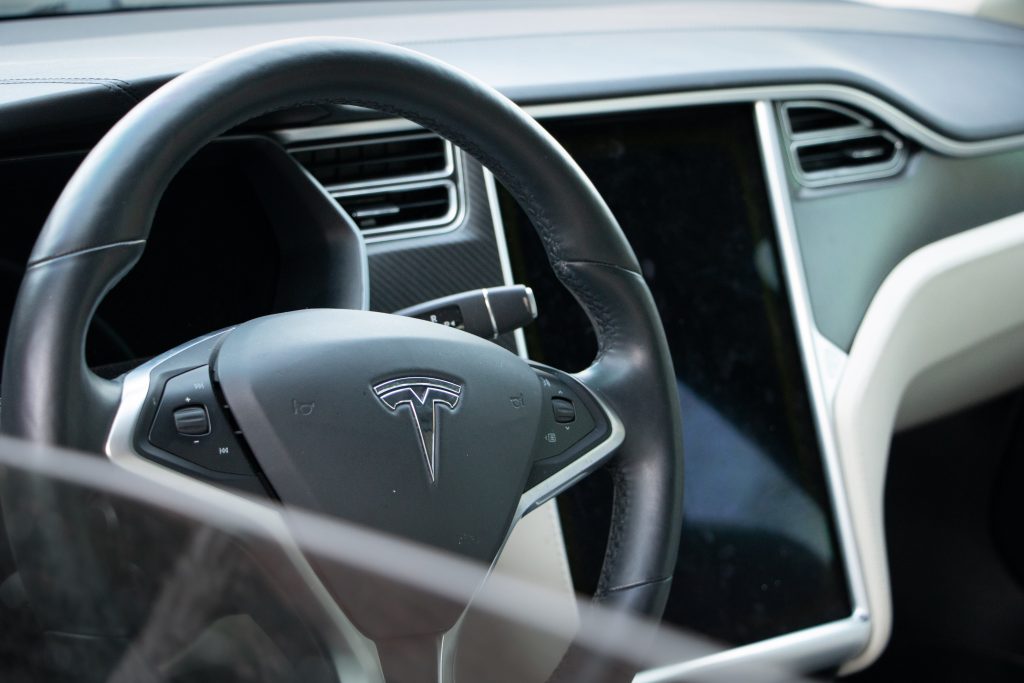 Something we've all been accustomed to in recent years is our cars being equipped with either Apple CarPlay or Android Auto. These systems let your phone connect either wired or wirelessly to your vehicle. It's super convenient as you can play music through major streaming apps, connect your navigational apps, and do much more right onto your infotainment system. When I was considering purchasing a Tesla, one of the first things I asked was: do Tesla's have Apple CarPlay or Android Auto? Continue reading to find out whether the leading electric vehicle (EV) manufacturer has this popular feature and other unique perks it has with its infotainment system.
Tesla's Infotainment System
Simply put, Tesla currently does not have Apple CarPlay or Android Auto. While there have been talks about potentially adding these functionalities in the future, it doesn't seem likely that these will come anytime soon. However, Tesla does have an extremely robust infotainment system that has everything Apple CarPlay and Android Auto have, and more! Here are some of the main features:
1. Tesla Navigation and Maps: One of the best parts of Apple CarPlay and Android Auto is unlocking navigation through maps in cars that don't have built-in GPS. Tesla has navigation and maps in their infotainment system, and both are regularly updated. Their maps are powered by Google Maps data, and the navigation is easy to use. You can simply search the name or address of your destination and it'll route the way for you. It'll even show how much traffic there is, and it can be configured based on whether you wish to avoid tolls or not. If any Supercharging stops are needed, it'll map these out for you as well. Lastly, you can add stops to your route as needed. Tesla has built a robust maps and navigational system, equal to Google Maps in my opinion.
2. Music Streaming: Tesla has Spotify, Apple Music, TIDAL, and their own streaming app built into their infotainment system. You'll need to already be a member of these services, or pay for the Tesla Premium Connectivity if you wish to use their own streaming app. You can log in to any of the apps and play your music or podcasts while you drive.
3. Video Streaming: One thing Tesla's have that Apple CarPlay and Android Auto don't, is the ability to stream TV shows and movies. Tesla has an app for Netflix, Disney+, Hulu and YouTube which you can log in to as long as you're an existing member. Of course, your car will have to be in park to access these services, but this is a huge perk of owning this car.
TIP: If you're at a supercharger or find yourself needing to kill time, then streaming an episode of any TV show will help the time go by quickly and also keep you entertained.
4. Arcade Mode and Toybox: Another bonus of Tesla's infotainment system over Apple CarPlay or Android Auto is that it has an arcade full of games you can access when the car is in park. Moreover, they also have what they call their "Toybox" which has silly features that you wouldn't get in any other car. This includes boombox, which helps you play music or other sounds outside using your car's external speaker. There's also a sketchpad that you can use to draw or jot down a quick note.
TIP: The boombox feature can be useful if you don't have a speaker handy but want to lighten up the mood at your gathering with some music. I've personally used my Tesla to play music while hanging out with friends outdoors.
5. Other Features: There are too many functionalities to list regarding Tesla's infotainment system. But other notable ones include karaoke, where you can sing along to many different songs while driving. If you're feeling silly, there's also the Emissions feature, which helps you create fart noises for people inside or outside the car.
The Bottom Line
Do Tesla's have Apple CarPlay and Android Auto? In short, they don't have either. However, Tesla has developed an incredibly robust infotainment system that has far more features than both CarPlay and Auto. You can use a great maps and navigational system, stream music and videos, and play games. It's an underrated part of the Tesla experience but definitely worth noting.