By: Otaiba Ahsan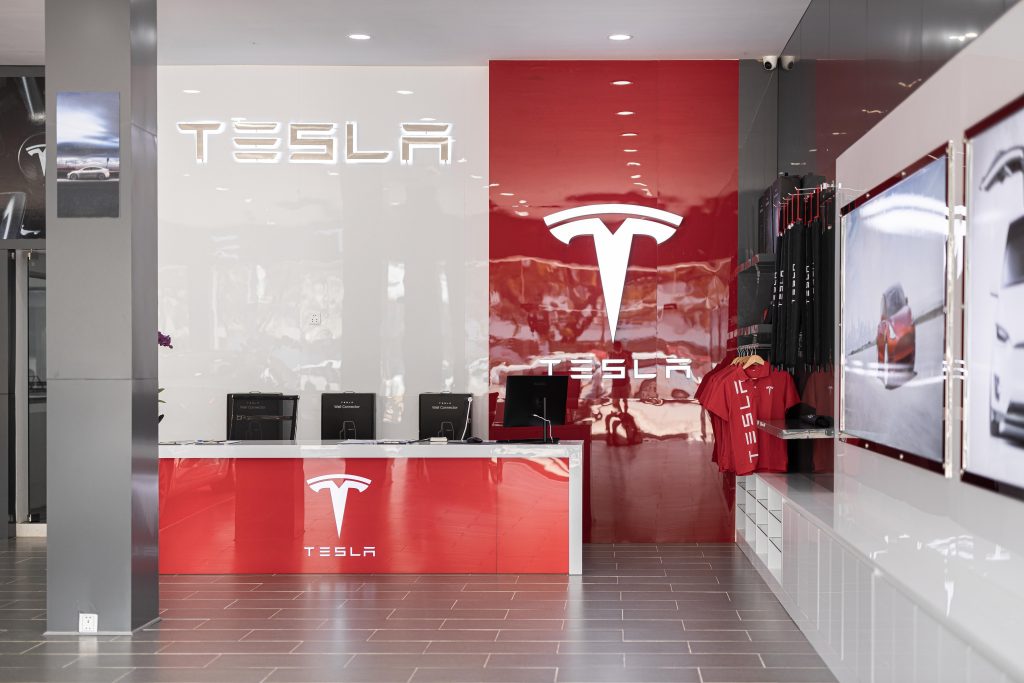 If you're interested in purchasing a Tesla, you might be wondering whether you can buy one at the dealership like you would with other car brands. Unfortunately, the answer is not a simple yes or no. Continue reading for insights on what the buying process is like for the leading electric vehicle (EV) manufacturer, Tesla.
Traditional Dealership Model
The vast majority of automakers sell their vehicles to dealerships, which then allow consumers to purchase them. This model has been in place for decades and has a few pros and cons. One benefit is that there are usually multiple dealerships in any given area, which helps provide consumers with a wide selection of vehicles and lets them shop around. However, a major downside is that many dealerships hike up a car's selling price by thousands of dollars from its original manufacturer's suggested retail price (MSRP). Also, you have to haggle with salespeople who are typically quite pushy and take time out of your day to try and make a deal.
Tesla's Sales Model
Tesla introduced a unique experience for those looking to purchase their cars. They've chosen a direct-to-consumer model, meaning customers can place an order online from their site without having to ever set foot in a dealership. There are three different options when purchasing a Tesla from their site:
New order: If you want to configure a Tesla and be in control of every detail of the car, this is the option for you. From Tesla's home screen on their site, simply tap custom order for any of the 4 available models. You can choose what trim, paint color, and wheels you'd like. Also, where applicable, you can add a tow hitch, and choose between a 5 or 7 seating configuration. Lastly, you can choose to add either Enhanced Autopilot or Full Self-Driving Capability which both unlock software features to improve your Tesla experience. When going through the process, Tesla will provide an estimated delivery date on the right-hand side of the page.
TIP: Make sure to review any State or Federal incentives for purchasing an EV that are available in your area. Tesla typically does a good job of pointing these out on the custom order page. If you're unsure about your options, on the bottom right of the page there's a "Chat With Us" feature. This will start a conversation with a Tesla team member and was especially helpful for me when I was debating purchasing one, as they answered any questions I had about the process.
Existing inventory, new: Depending on where you live, Tesla may have an existing inventory with brand new cars that are available for immediate delivery. This is beneficial for those who want to pick up a new Tesla right away. The downside with this option is that you won't be able to configure it exactly how you'd like to.
TIP: In some cases, the prices of the new Tesla's that are in existing inventory are higher than if you would do a custom order for the exact same configuration. This is likely due to the convenience of being able to purchase one quickly. Make sure to keep an eye out for these price differences, and if you can wait longer then it might be worth saving your money by doing a custom order.
Existing inventory, used: Tesla also has a page for used inventory in your area. The obvious pro for these options is that the price will be cheaper than buying the same model new.
TIP: While it's convenient to buy used inventory from Tesla directly, make sure to check other marketplaces as you might be able to find similar cars at a better price.
Can You Buy a Tesla at a Dealership
While you can't buy a Tesla at a dealership like you would traditionally at other car manufacturers, you can sit down with an employee and go through the order process on their website. So technically, you can order a Tesla at a dealership. Of course, there's no negotiation, no hikes in the MSRP, just a simple transaction online.
TIP: If you're thinking of purchasing a Tesla but you've never driven or been inside one, then consider scheduling a demo drive. This will give you an idea of how the car works, from its unique one pedal driving to its next-level software. Also, it's never a bad idea to test something out before you drop thousands of dollars on it.
The Bottom Line
If you're interested in buying a Tesla, you can order one at a dealership, just not in a traditional way. Some might prefer the traditional way of buying a car, where you can negotiate terms prior to making a deal. For me, I loved the convenience of being able to go online and order.