Model Y Wheel Covers – Turbine
$229.99
Fitment
2020-2023
Fits 19″ wheels
🎁 Perfect Gift Item
Top Features
Style & Protect Your Wheels
Add impeccable style to your Model Y by replacing the mundane and boring design of the original wheels. Plus, you get added rim protection due to the greater radius of these wheel covers.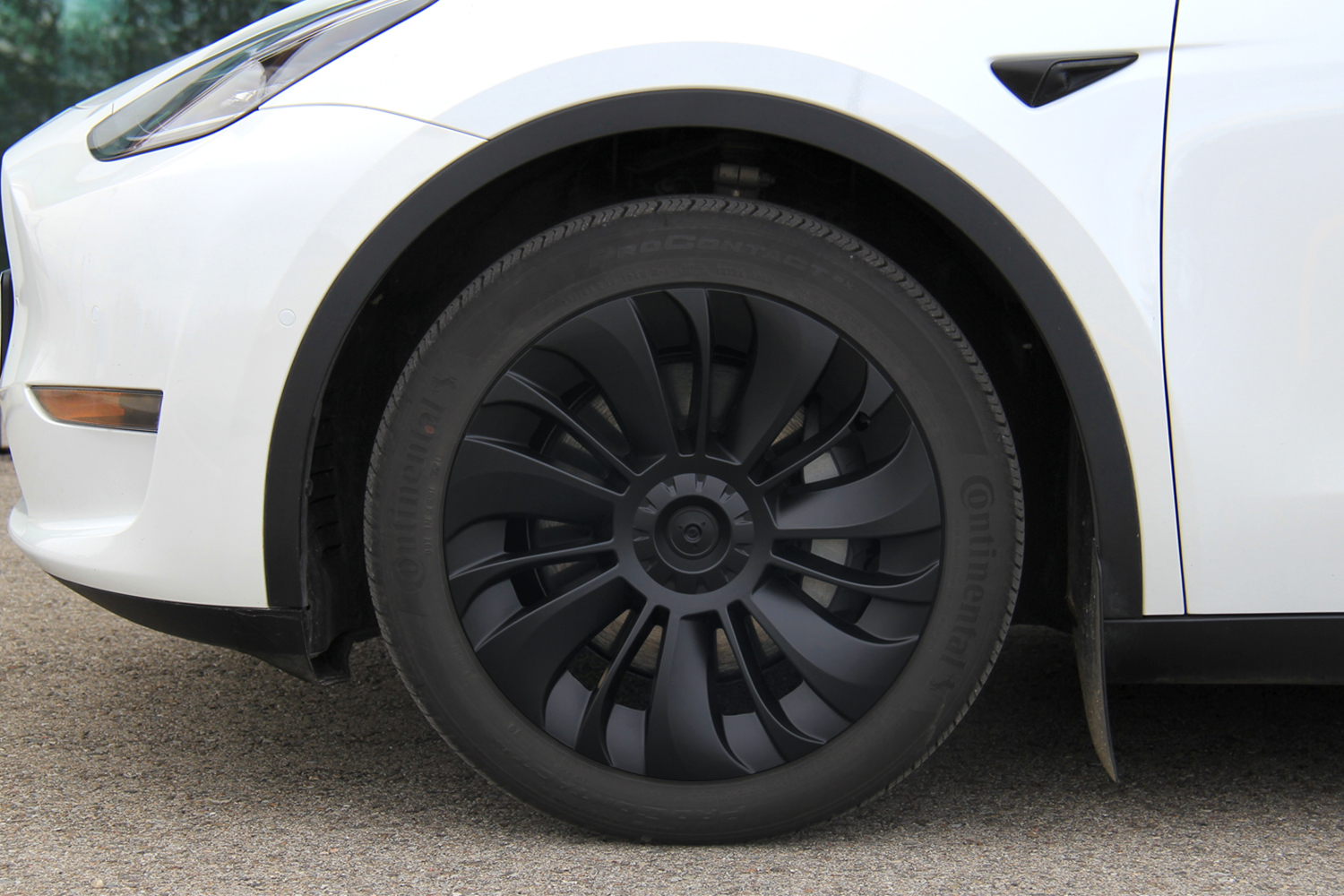 Precision Fitment
The Turbine wheel covers effortlessly fit on the wheel, and replace the OEM wheel covers. Using 3D scan technology, the covers are precisely engineered to achieve a flawless fit.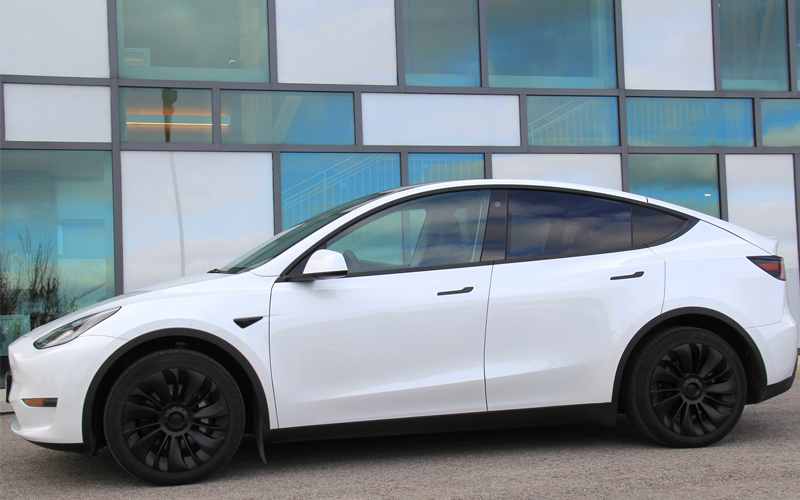 Complete Package
The package includes 4 Turbine wheel covers and a storage bag to store away your original Gemini wheel covers.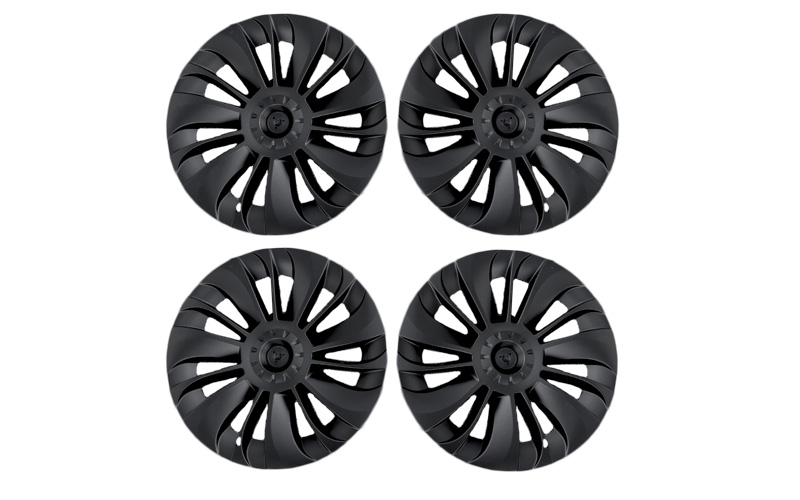 Before/After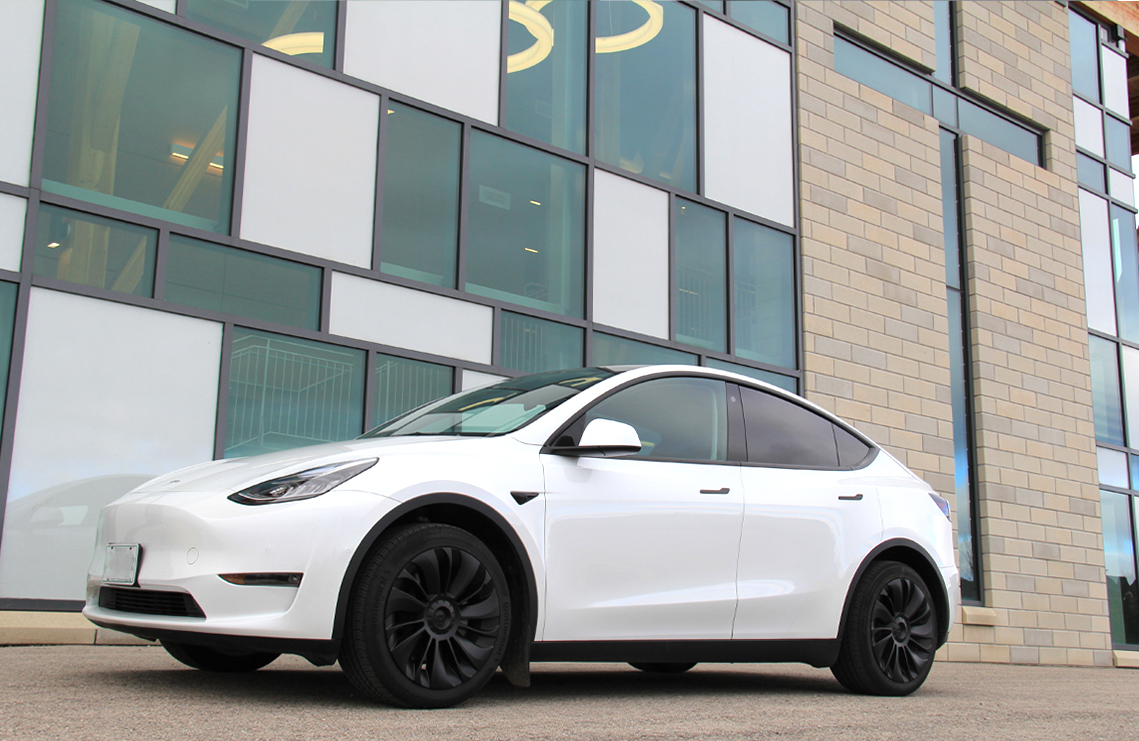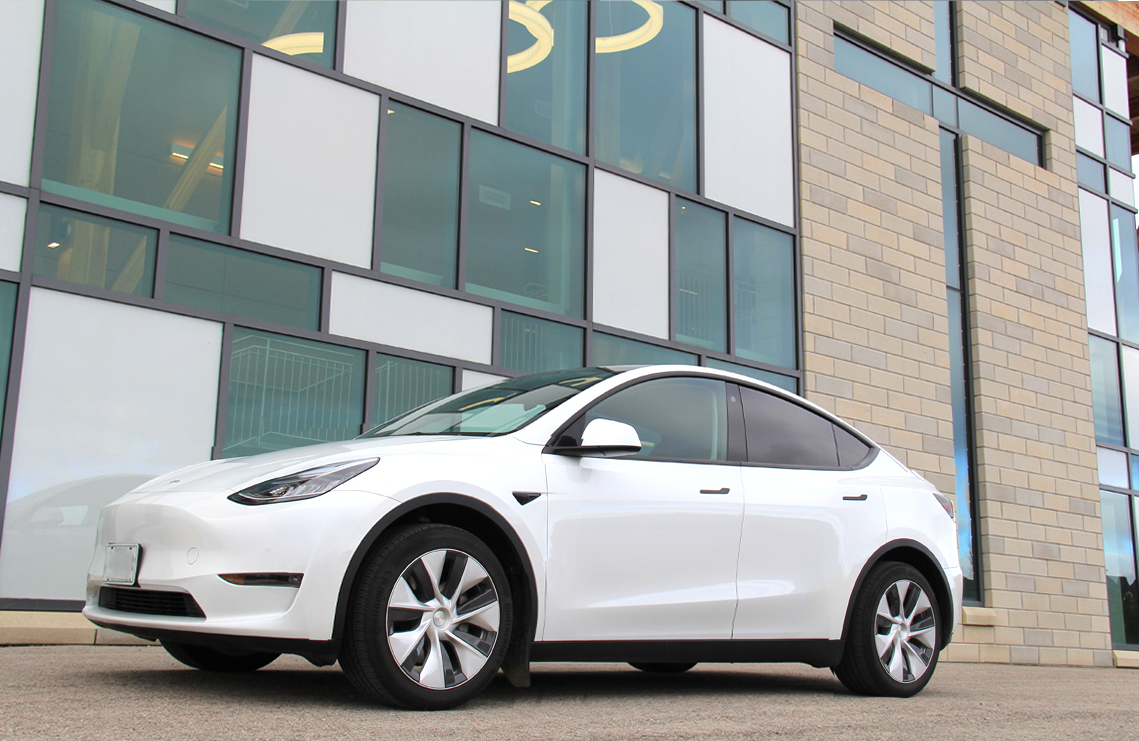 Technicals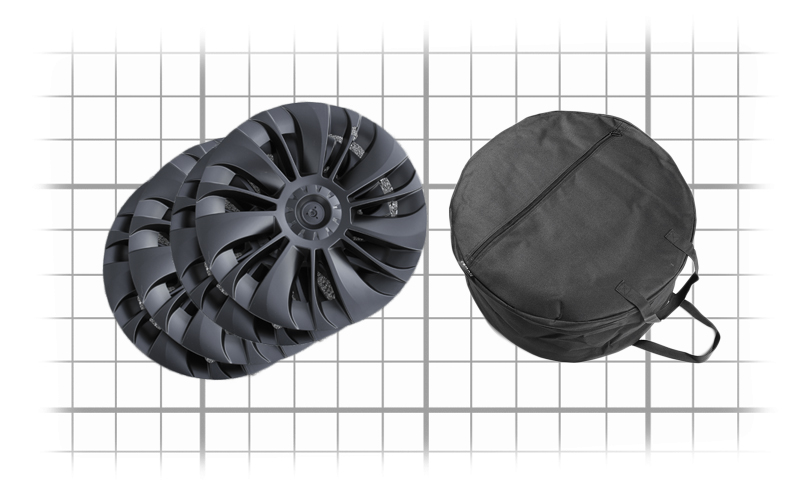 Parameter
Value
Materials
ABS
Finish
Matte Black
Package Contents
4 x Wheels Covers
1 x Storage bag
Compatible Wheel Size
19″
Weight
12 lbs
Oreintation
Directional
Installation Notes
Easy
Easy to install and look great. Hopefully they last.
perfect fit and hides rim rash
Easy to install. Perfect fit on my 2018. Totally hides the annoying rim rash that I had managed to accumulate on all but one wheel. Reasonable price. Quick shipping. Will buy from Tesloid again for sure.
Aero wheels
I am very pleased with this purchase. They arrived as scheduled, packaged very well and the installation was easy. They look great on our Model 3. I recommend these wheel covers for anyone in the market.
Good Quality Product
The hub caps were very well protected and packaged for shipping. They look awesome! They came with an empty bag specially designed to store the OEM caps. Nice touch. The installation was easy once I figured out how to attach the foam tape along the edges. There was no manual, only a QR code and the video was decent enough to get the job done. There are also 4 center cap covers included, but I chose not to use them as it had the symbol "ts" which I did not like. So far, I am just keeping the center cap uncovered. Perhaps later I might stick a Tesla logo on them.
I am not sure how the design of the hubcaps will affect mileage compared to the OEM hub caps, but my guess is they won't be as good. Since most of my driving is short distance, I will not matter to me. Overall, they are awesome looking, good construction quality, and I would not hesitate to recommend them.
New Car look
My 2018 model 3 looks like a new car with these wheel covers.....Love em!!!