Clearance Sale
Model 3 Floor Mats – High Performance
$69.99
Tesla Model 3 Floor Mats – High Performance
✔ Protect your Model 3 with these high quality & environmentally friendly floor mats. High performance material is guaranteed to withstand harsh exposure to mud, snow, hot spills or anything your shoes/boots may bring inside. Our mats are lined with anti-slip backing to firmly keep your mats in place.
✔ Provide Maximum Coverage to the floor area of your Model 3's interior. Engineered precisely to fit largest possible carpeted area.
✔ Enhance Interior with honeycomb pattern which flawlessly blends in with Model 3's design.
✔ Maintain Easily by wiping with wet cloth or simply washing them with any detergent or soap. 100% Waterproof.
✔ Express shipping on all orders 
For any questions & inquiries, please do not hesitate to contact us. 
Also available in a bundle:
Top Features
Fits Every Corner
Precisely carved to fit every curve and corner of Model 3's floor space. The precise fitting and anti-slip materials ensure that they always stay in place.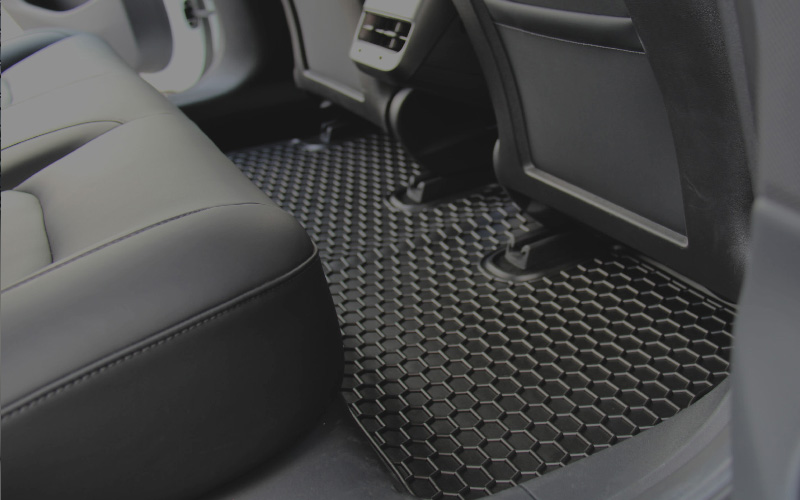 Honeycomb Pattern
Classic honeycomb pattern to stay forever in style. These Model 3 floor mats seamlessly blends in with the minimalist interior of your Model 3.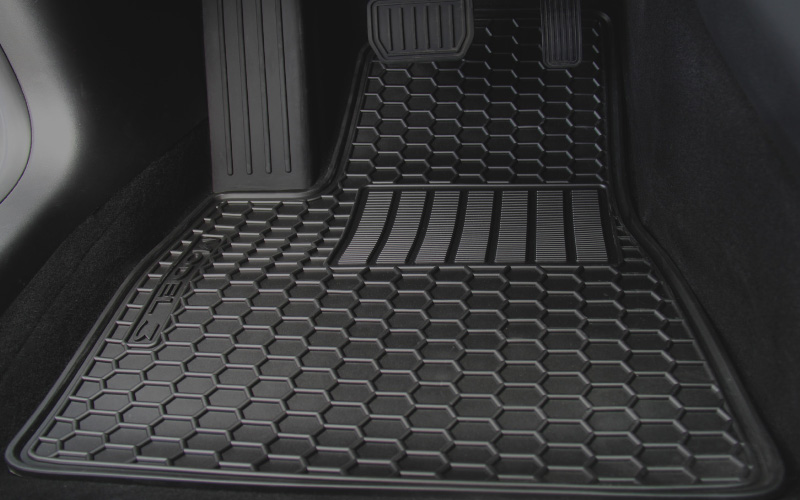 High Performance Material
More durable than average to withstand harsh exposure to mud, snow, very hot liquids and anything that your shoes/boots may bring inside.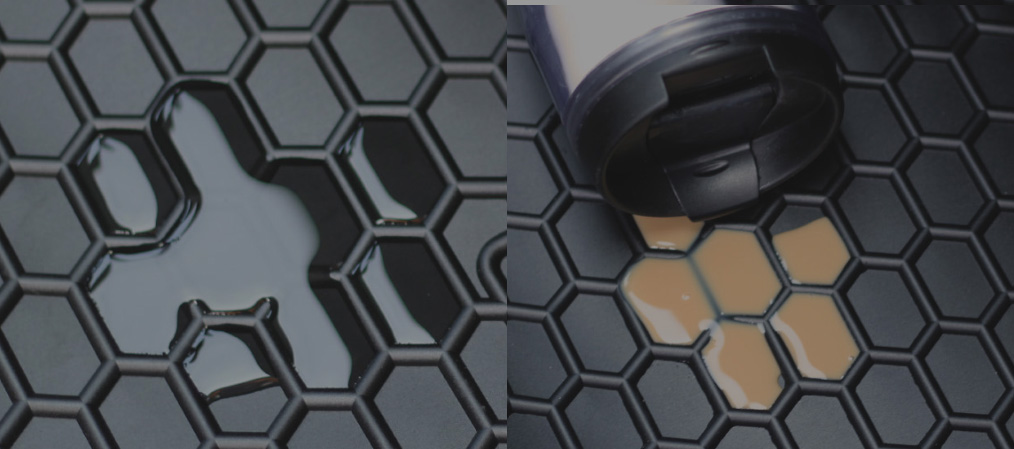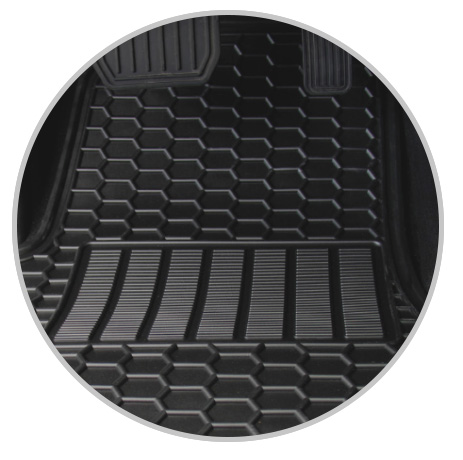 Heel Pad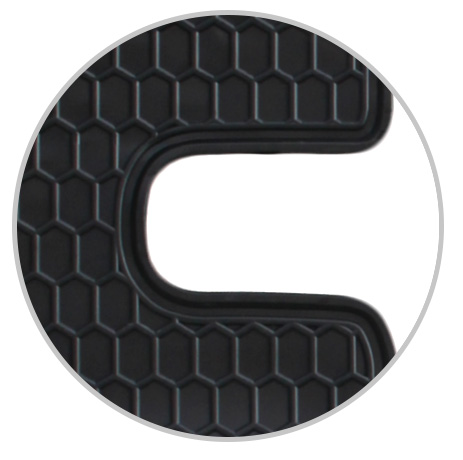 High Edges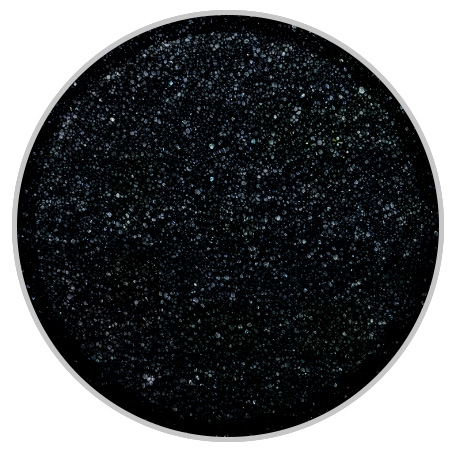 Anti-Slip
Ideal for any weather!
High durability yet classic styling make them an ideal choice for all year around.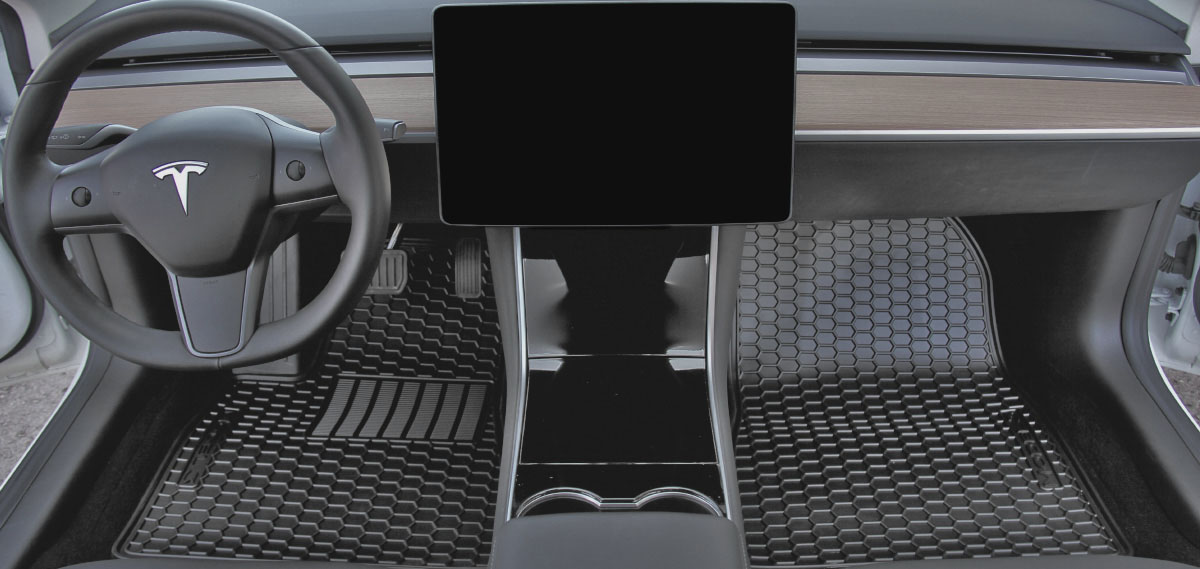 Technicals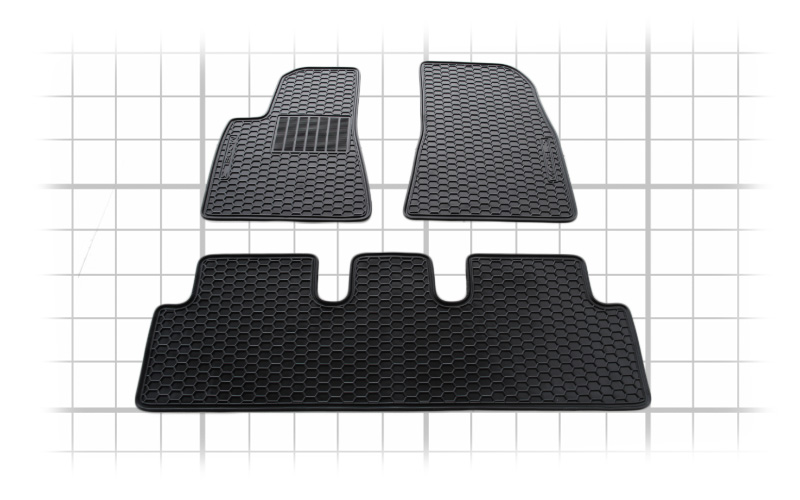 | | |
| --- | --- |
| Material | High Strength Rubber like PVC |
| Parcel Size | 35 x 20 x 2 inches |
| Weight | 14 lbs |
| # of Pieces | Full Set of 3 |
| Compatibility | Fits all model years |